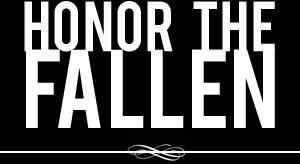 Honoring those who fought and died in Operation Enduring Freedom, Operation Iraqi Freedom and Operation New Dawn
Search Our Database
Army Chief Warrant Officer 5 Sharon T. Swartworth
Died November 7, 2003 Serving During Operation Iraqi Freedom
---
43, of Warwick, R.I.; assigned to the Judge Advocate General's Office, Headquarters Department of the Army, Pentagon; killed in action when a UH-60 Black Hawk helicopter was shot down Nov. 7 in Tikrit, Iraq.
* * * * *
Maine dad says daughter had plans for Hawaii after Iraq
Associated Press
LITCHFIELD, Maine — The father of an Army warrant officer who was killed in a Black Hawk helicopter crash in Iraq said he still can't understand what his daughter was doing in the aircraft.
"I just say to myself, why a 43-year-old woman with an 8-year-old boy, (why) they'd send her up to a mission in Tikrit," said Bernard Mayo, who is 67. "It doesn't make any sense to me. But what does about this crazy thing? Not much."
Mayo's daughter, Sharon Swartworth, a 26-year Army veteran, who was among the six people killed Friday when their helicopter went down near the Tigris River. An investigation was under way to determine what caused the crash, but several officers believed the Black Hawk was shot down by insurgents.
Mayo said his daughter, who would have turned 44 on Nov. 8, had plans to move to Hawaii with her husband after completing her present assignment.
William Swartworth, a Navy commander, took on a new assignment in Hawaii running a hospital and the couple planned to sell their house in Virginia.
"Sharon was going on this last mission, and then she was going to join Bill in January, the first of the year, in Hawaii, and that's where she was going to retire," said Mayo. "Everything looked so great, then to have this thing happen ..."
Mayo said his daughter was a dedicated soldier who made the Army her life. She graduated from high school in Warwick, R.I., and rose through the ranks to become warrant officer of the Judge Advocate General's Corps, which runs the military justice system.
"She's been all over the world. The Army's sent her everywhere," said Mayo, who retired in Maine.
On Sept. 11, 2001, Swartworth avoided likely death in the terrorist attack at the Pentagon. She had moved out of her office in the military headquarters building while it was being renovated and was working out of temporary quarters, her father said.
While she was still in the temporary office, the hijacked plane made a direct hit on the area where Swartworth's Pentagon office had been located. A general who had occupied the office at the time was killed.
While on her way to Iraq, Swartworth told her brother Bryan that if anything happened to her, he could see a nice service in Arlington, her father said.
Swartworth's husband was making arrangements to bury her in Arlington National Cemetery, Mayo said.