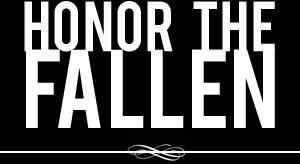 Honoring those who fought and died in Operation Enduring Freedom, Operation Iraqi Freedom and Operation New Dawn
Search Our Database
Army Maj. Larry J. Bauguess Jr.
Died May 14, 2007 Serving During Operation Enduring Freedom
---
36, of Moravian Falls, N.C.; assigned to the 4th Brigade Special Troops Battalion, 4th Brigade Combat Team, 82nd Airborne Division, Fort Bragg, N.C.; died May 14 in Teri Mengel, Pakistan, of wounds sustained from enemy small-arms fire.
---
Fort Bragg-based soldier from N.C. killed in Pakistan
The Associated Press
FORT BRAGG, N.C. — Larry J. Bauguess Jr. played tic-tac-toe with his young daughters over e-mail and just last month sent a note home from Afghanistan saying a videotaped message he received from the girls "was the best thing ever."
But on May 15, the 36-year-old Army major's family was mourning his death, a day after he was killed by enemy small-arms fire in Pakistan, the Department of Defense said.
"We are left with many joyous and happy memories, and we are left with a lot of sadness of unfulfilled dreams," his wife, Wesley Bauguess, said in a statement.
Bauguess, of Moravian Falls, was an operations officer with the 4th Brigade Combat Team's Special Troops Battalion with the 82nd Airborne Division, based at Fort Bragg.
"He was where he wanted to be; next to his commander, on the ground, in the fight," Maj. Kenneth J. Ratashak, executive officer of the 508th Special Troop's Battalion, said in a statement. "If he knew [Monday] would turn out the way it did, he would have gone anyway. That's just who he was."
Recent border fighting between Afghan and Pakistani soldiers have killed at least 13 people. Militants killed one U.S. and one Pakistani soldier after a meeting May 14 held in the Pakistani frontier town of Teri Mengel seeking to calm tensions.
Though military officials did not immediately confirm that Bauguess was the U.S. soldier killed, no other American casualties were reported at that location.
Bauguess graduated from Appalachian State University in 1993 and was in the ROTC program. He deployed to Saudi Arabia in 1997 for four months and also served in support of Operation Iraqi Freedom in 2005.
Bauguess arrived at the 82nd Airborne Division in May 2006 and was assigned to the 4th Brigade Combat Team's Special Troops Battalion in December.
His wife and daughters Ryann and Ellie live in Fayetteville. His parents, Larry and Martha Bauguess, live in Moravian Falls.
In the statement, Wesley Bauguess said she and her husband have been committed to the U.S. and its defense.
"He has given his life in defense of freedom, and I remain committed to everything we stood for before his sacrifice," she said. "Larry expects us to carry on and remain committed, and that's what we're going to do."
In an interview with The Associated Press in December, Wesley Bauguess said she was trying to prepare her then-6-year-old and 4-year-old daughters for their father's upcoming deployment in support of Operation Enduring Freedom.
She said May 15 that she and her husband have shared their lives publicly so that people might understand their commitment to their country.
"Larry would want to be remembered as a father, a husband, a son and a paratrooper. He loved his family unconditionally, and he loved his work with his soldiers just as much," she said.
A retired Army officer, Wesley Bauguess has led the 2nd Battalion's Family Readiness Group. The couple have lived on seven Army posts.
Just last month, Wesley and the couple's daughters tested a service for the military family support group that recorded the video message Bauguess wrote home about, the Winston-Salem Journal reported.
Ratashak recalled the e-mail tic-tac-toe games Bauguess would play with his daughters.
"He would put the game on a Power Point slide, fill in his move and then e-mail it off to them. Then the next day he would get an e-mail back with their moves filled in," Ratashak said.
In Moravian Falls, community members who knew Bauguess and his family mourned the loss.
"He's been on our prayer list for a long time," Patsy Greene told the Journal. Her husband, Homer Greene is pastor of Cub Creek Baptist Church where Bauguess was still a member.