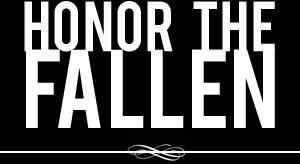 Honoring those who fought and died in Operation Enduring Freedom, Operation Iraqi Freedom and Operation New Dawn
Search Our Database
Army Maj. Mark D. Taylor
Died March 20, 2004 Serving During Operation Iraqi Freedom
---
41, of Stockton, Calif.; assigned to the 782nd Main Support Battalion, 82nd Airborne Division based at Fort Bragg, N.C.; killed March 20 when his living area came under a rocket attack in Fallujah, Iraq.
---
'Compassionate, driven' surgeon killed in rocket attack
By Mielikki Org
Associated Press
SAN FRANCISCO — Army Maj. Mark D. Taylor, a surgeon, left his 6-year-old son, Conner, with a set of dog tags, saying, "Wear them until Daddy comes home."
Taylor, 41, died on March 20 when his living area came under rocket attack in Fallujah, Iraq.
Those who knew him well remembered Taylor as wonderful men serving his country.
"He was a brave guy and wonderful person," said longtime family friend Cathy Conrad in Stockton, Calif.
"It's an incredible loss to us and the entire country," said Conrad, who met Taylor 24 years ago while the two were studying at San Joaquin Delta College.
In addition to being an excellent surgeon and father, Taylor loved skiing and finding ways to make people laugh, she said.
"He was very intelligent, had a great sense of humor, and was a compassionate person," Conrad said. "There were lots of people who just loved him, and he was a very driven individual," she said.
Taylor, who was stationed with the 82nd Airborne Division in Fort Bragg, N.C., grew up in Stockton. He joined the Army National Guard before graduating from the University of California-Davis with a degree in biochemistry in 1982.
In 1991, Taylor received a pharmaceutical degree from University of California-San Francisco and earned a medical degree four years later from George Washington Medical School in Washington, D.C.
In the late 1990s, Taylor met his wife and had his son, Conner, while doing a five-year surgery residency at the UC-Irvine Medical Center. The couple later divorced.
Taylor will be buried April 8 at Arlington National Cemetery. He is survived by his parents, Doug and Roberta Taylor, and his son, Conner.