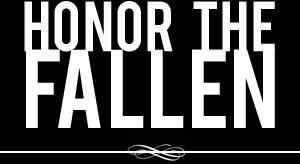 Honoring those who fought and died in Operation Enduring Freedom, Operation Iraqi Freedom and Operation New Dawn
Search Our Database
Army Spc. Justin A. Rollins
Died March 5, 2007 Serving During Operation Iraqi Freedom
---
22, of Newport, N.H.; assigned to the 2nd Battalion, 505th Parachute Infantry Regiment, 3rd Brigade Combat Team, 82nd Airborne Division, Fort Bragg, N.C.; died March 5 in Samarra, Iraq, when an improvised explosive device detonated near his unit during combat operations. Also killed were Staff Sgt. Justin M. Estes, Staff Sgt. Robert M. Stanley, Sgt. Andrew C. Perkins, Spc. Ryan M. Bell and Pfc. Cory C. Kosters.
---
Fallen soldier planned to propose on next trip home
The Associated Press
NEWPORT, N.H. — The Newport soldier killed in Iraq this week planned to propose marriage to his long-time girlfriend during an upcoming leave.
Army Spc. Justin Rollins was killed by a roadside bomb March 5. He was 22.
His father, Skip Rollins, said he was scheduled to come home in about three weeks and planned to pop the question to girlfriend Brittney Murray.
"We love Brittany like she was our own daughter," Skip Rollins said. "We were looking forward to having her as our daughter-in-law."
Skip Rollins said his son had recently purchased a diamond ring for Murray. Rollins was scheduled to have a two-week break in March or April and be rotated out of Iraq in August, his father said.
The 2003 Newport High School graduate was an infantryman in the 82nd Airborne. He recently was promoted to squad sniper.
"The Army gave him a dinky little scope," said the elder Rollins. "He went out and spent $600 of his own money so he could shoot farther."
According to his father, Rollins was offered the chance to become an Army recruiter, but he didn't want a cushy job and instead wanted to be with his men.
"He kicked and screamed and wanted to be in Iraq," his dad said.
He said his son also recently told him in a telephone call from Iraq that he thought there was no higher honor than to be buried in Arlington National Cemetery. That's where he will be buried after a service in Newport.
The flag at Newport Middle High School was lowered to half-staff on Tuesday. A constant stream of family and friends came to the Rollins home throughout the day.
"It's the support that means so much," Skip Rollins said. "The phone never stops ringing."
---
Fallen N.H. soldier to be buried at Arlington on Monday
The Associated Press
NEWPORT, N.H. — Shortly before he was deployed to Iraq last summer, Army Spc. Justin Rollins spoke with designated hitter David Ortiz before a Red Sox game, then watched him hit a home run.
"Justin had said, 'If he hits this ball out of the park, I can go to Iraq and die a happy man,' " said family friend Kathryn Hanson, who spoke with Rollins' father March 14. Skip Rollins was at the game with his son.
Rollins, 22, died last week in Iraq and will be buried March 19 at Arlington National Cemetery, with a baseball autographed by Ortiz.
Ortiz, who learned of Rollins' death while at spring training in Fort Myers, Fla., remembered the encounter well and said he had promised to dedicate a home run to Rollins.
"He was such a good kid," Ortiz said, in a report posted on mlb.com, the Web site for Major League Baseball. "He came to Fenway to watch a game and he wanted to meet me. It was going to be his last game at Fenway because he was going to Iraq. He came by the clubhouse and I talked to him for a while. He just seemed like he was so full of life."
Ortiz later hit a two-run, walkoff homer to win the June 24 game against the Phillies in the 10th inning.
"I told him at the time that that home run I was going to dedicate to him for going to Iraq," Ortiz said.
Ortiz also gave Rollins an autographed ball, which the soldier cherished, said Hanson, who taught Rollins at Newport High School.
"It blows our minds that he would have remembered that encounter," she told the New Hampshire Union Leader.
After learning of Rollins' death, Ortiz promised to send two autographed balls and a signed jersey to his family. One ball, inscribed "To Justin Rollins, rest in peace. God bless, David Ortiz," will be buried with him.
Rollins was one of six U.S. soldiers killed March 5 by a roadside bomb in Samarra, Iraq. The 2003 Newport High School graduate was an infantryman in the 82nd Airborne and had recently been promoted to squad sniper.
At his funeral, he will be posthumously awarded the Bronze Star with Valor, two Purple Hearts and several other Army awards.
The funeral will be March 17 at the South Congregational Church in Newport. Visiting hours are March 16 at the Newport Opera House.
Gov. John Lynch has ordered flags on all state buildings to be lowered to half-staff Friday and Saturday.
---
Fallen soldier remembered in Newport
The Associated Press
NEWPORT, N.H. — Snow, sleet and slick roads couldn't deter hundreds of mourners who turned out March 17 for the funeral of a New Hampshire soldier killed in Iraq.
About 400 people crowded into the South Congregational Church to honor Army Spc. Justin Rollins, 22, who was killed by a roadside bomb blast in Samarra, Iraq, on March 5.
Gov. John Lynch and U.S. Sen. Judd Gregg joined Rollins' family, friends and comrades, recalling Rollins as a free-spirited, rambunctious youth who found his calling as a paratrooper.
"He will always have a place in the state of New Hampshire, as a hero," Lynch said in his remarks.
Pastor Donna Leslie told the congregation that everyone who knew Rollins was amazed to see him transform in the military, from a joker and jock in high school to a mature, polished soldier who turned down safer jobs so that he could join his unit in combat.
A 2003 graduate of Newport High School, Rollins played center on the football team and was a shot putter known for pushing himself and, often, others to the edge with high-energy antics.
Leslie told how, shortly after Rollins died, his mother, Rhonda Rollins, asked her if Justin was finally an angel.
"Justin was never an angel on Earth," Leslie said, pausing as family and friends chuckled. "But, yeah, he's earned his wings."
The Rev. R. Craig MacCreary added that Rollins approached his military service with vigor, regardless of his assignment. When his unit was sent to the South in the aftermath of Hurricane Katrina, Rollins not only saved people, but also made sure their pets were rescued and cared for.
Rollins' father, Mitchel Rollins, last saw his son during a visit to Ft. Bragg, N.C., in August, shortly before his unit was deployed to Iraq. He asked his son if there were any last-minute things he wanted before shipping out.
"He said to me, 'Dad, just tell the American people to support us and love us, and we will do our jobs,' " his father said.
Rollins decided to join the Army after the Sept. 11 terrorist attacks.
Behind the flag-draped casket were photographs and mementos of Rollins' life, including a white No. 34 baseball jersey, autographed by Red Sox slugger David Ortiz.
Rollins was a devoted Red Sox fan who met Ortiz at a game in Fenway Park last year. Ortiz also sent an autographed ball to be placed in Rollins' casket.
Rollins was expected to return home on leave next month, when family members said he planned to propose to his girlfriend, Brittany Murray, and see the Red Sox at Fenway.
A slide show at the service showed scenes from Rollins' life, from days spent horsing around with his brother, Jonathan Rollins, to pictures of deer-hunting trips with his family. One scene that drew laughs showed Rollins in a tuxedo, after picking up his date for the senior prom in a golf cart.
"That was totally Justin," said Kim Turgeon, 22, of New Bedford, Mass., Rollins' prom date. "Everyone else in the procession had these big fancy limos, and Justin shows up in a golf cart all decked out."
Rollins will be buried in Arlington National Cemetery on March 19.