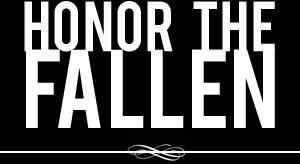 Honoring those who fought and died in Operation Enduring Freedom, Operation Iraqi Freedom and Operation New Dawn
Search Our Database
Army Staff Sgt. Hesley Box Jr.
Died May 6, 2004 Serving During Operation Iraqi Freedom
---
24, of Nashville, Ark.; assigned to 1st Battalion, 153rd Infantry, 39th Brigade Combat Team, 1st Cavalry Division, Arkansas National Guard, Texarkana, Ark.; killed May 6 when a car bomb detonated near his guard post in Baghdad.
---
Funeral set for Arkansas soldier killed in Iraq
Associated Press
NASHVILLE, Ark. — A funeral will be held May 15 in Camden for Staff Sgt. Hesley Box Jr., 24, of Nashville, who was killed in Iraq.
The funeral is scheduled for 11 a.m. at the Camden High School gymnasium. Organizers expect a large crowd of mourners to be on hand to pay their respects to Box and his family.
Box died May 6 in a car bombing in Baghdad. He became the seventh Arkansas member of the 39th Infantry Brigade to be killed by Iraqi insurgents in the past month. An eighth member of the brigade who was killed was from Simsbury, Conn. Box's unit was based in Texarkana.
Box is survived by his wife, Alexia Johnson Box; and two children, 5-year-old T'Darius and 20-month-old Zacheas, all of Nashville. His mother and father live in Chidester, near Camden.
Sherry Johnson, the sister of Box's widow, said the fallen soldier was honorable in both the military and in civilian life.
"Hesley was a good person, period. He was always giving of his time, always honest with you, always willing to help you out, always willing to go the extra mile to help somebody out," Johnson said.
"I was with her (Alexia) when they came to tell her that Hesley had been killed," said Sherry Johnson, the oldest sister of five siblings including Alexia. "There were two men the Army sent to give her the news."
There will be no viewing of Box's body, but his remains were transported to Hicks Mortuary in Hope, said casualty assistance officer Sgt. 1st Class Joyce Truitt.
---
Soldier killed in Iraq remembered for attentiveness to younger soldiers
CAMDEN, Ark. — The mother of a soldier who served in the 39th Infantry Brigade with 24-year-old Staff Sgt. Hesley "Tank" Box Jr. said Box looked after younger members of the unit.
Among those Box kept his eye on, Sarah Green said Saturday, was her son, Spc. Charles Green.
"He placed him under his wings of care," she said.
In doing so, Box was extending to his fellow soldiers the love he felt for his wife and children, others attending Box's funeral said.
Killed on May 6 in a car bombing in Baghdad, Box is survived by his wife, Alexia Johnson Box, and two children, 5-year-old T'Darrius, and 20-month-old Zacheas. The family lived in Nashville, Ark., but after the funeral, his remains were returned to his hometown of Chidester for burial.
More than 500 people showed up for the funeral in the gym of Camden Fairview High School, where he graduated in 1998.
Box was the seventh Arkansas member of the 39th to be killed in Iraq in the past month. An eighth soldier who was killed was from Simsbury, Conn.
Box began his service in Iraq about seven weeks before he was killed. Maj. Gen. Don Morrow, adjutant general of the Arkansas National Guard, was among those attending the funeral.
"He was truly an outstanding soldier and I know his loss weighs so heavily on his family's hearts," Morrow said. "I can say to his family that he didn't die in vain."
Morrow said he had been told that, if Box hadn't died in the bombing on a Baghdad street, others would have.
Darrell Marks, a member of the Roadside Church of God in Christ at Ozan that Box's family attended, offered comfort to mourners. He compared Box's passing to "slipping into a bedroom to rest."
"He will join his friends and family later," Marks said. "Just live your life so you will be able to see Brother Tank again."
Earlier, Marks read excerpts from expressions of sympathy sent to the family by churches, officials and organizations.
Several in the audience shed tears when Box's sister-in-law, Shalunda Johnson, sang the Mariah Carey song "Hero." A woman walked among those seated in bleachers and folding chairs, handing out tissues.
Superintendent Theodore Marks of the Roadside Church said Box took advantage of opportunities the Army could provide and always retained his faith in God.
"He had insurance. If something happened, he was covered," Marks said.
Box joined the National Guard in 1997. Before his deployment to Iraq, he had served in Saudi Arabia and Bosnia. As a civilian, he worked for the Potlatch Corp. sawmill in Prescott.
Box was buried at Pleasant Hill Cemetery in Chidester.
— Associated Press