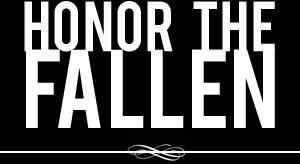 Honoring those who fought and died in Operation Enduring Freedom, Operation Iraqi Freedom and Operation New Dawn
Search Our Database
Marine 1st Lt. Jason D. Mann
Died July 17, 2008 Serving During Operation Enduring Freedom
---
29, of Woodlynne, N.J.; assigned to the 1st Battalion, 6th Marines, 24th Marine Expeditionary Unit, II Marine Expeditionary Force, Camp Lejeune, N.C.; died July 17 from a non-hostile incident in Garmsir, Afghanistan.
---
Officer with 24th MEU dies in Afghanistan
By Bridget Smith
The (Cherry Hill, N.J.) Courier-Post
WOODLYN, N.J. — When 1st Lt. Jason Mann joined the Marines 11 years ago, his mom, Alfina, was nervous.
It was what he wanted, though, and she decided she had to let go.
"Jason wanted to make something of himself, and he felt becoming a Marine was the ultimate thing he could do," Alfina Mann recalled Sunday inside her family's home.
Then, last week, Mann got the news she'd dreaded for more than a decade: The 6-foot-tall, blue-eyed husband, son and father with the infectious smile was killed while serving in Afghanistan.
Mann, 29, died Thursday in a non-hostile incident, Defense Department officials said. He was a member of 1st Battalion, 6th Marines, which was deployed with the 24th Marine Expeditionary Unit.
Mann said she was stunned when two Marines arrived at her home to notify her early Thursday morning.
"I just started to shake. All I could say was, "Not my Jason,'" Mann said, running her fingers over several snapshots of Lt. Mann, his wife, Shannon Mann, and the couple's 2-year-old daughter, Isabella.
William Mann, Jason's brother, said the Marine died when the roof of a building collapsed on him in Helmand province. Mann said engineers were working on the roof at the time of the collapse and may have been unaware that his brother was inside.
Lt. Mann — described as a shy, chubby high schooler — found himself in the military, his brother said.
"It was a complete transformation," said William Mann, himself an Iraq veteran.
Mann enlisted in 1997 and became an officer in 2005. It was his second deployment in the last two years, following a stint in Iraq from September 2006 to May 2007. He left for Afghanistan in March and was due home in the fall.
Family members last spoke with Mann on July 6. Alfina Mann said every conversation she had with her son ended the same way: "Please son, I love you so much. Please be safe."
Mann is also survived by his father, Orville; a sister, Jennifer Cleaver; and three stepsiblings.
Burial is set for Friday at Quantico National Cemetery in Virginia. Mann's family hopes to hold a memorial service in New Jersey in the coming weeks.
Mann is the first casualty in the 24th MEU announced since Defense Department officials said July 3 that the unit's stay in Afghanistan would be extended by 30 days, until early November. There are about 2,200 members in the unit.
---
Fallen Marine will be honored
By Jim Walsh
(Cherry Hill, N.J.) Courier-Post
As a boy growing up in Woodlynne, Jason Mann regularly visited the playground at Cooper River Park here.
On Saturday, his family and friends will gather near those swings and slides — this time, at a memorial service for Mann, a Marine who lost his life in Afghanistan last month.
The 10 a.m. ceremony will be the first to honor an individual at Veterans Island, a park site dedicated to all members of the military.
Veterans Island, opened by Camden County officials in May, previously has held group events, such as medal presentations for veterans.
"This may set a precedent for fallen soldiers," said William Mann of Haddon Township, who requested the use of Veterans Island for his younger brother's service. "The county was very supportive of the idea."
"This is a good thing for the family," said Lt. Col. Al Bancroft, the county's director of military affairs.
"Veterans Island is an area dedicated to all of our veterans. But certainly one of its purposes is exactly what (the Mann family) intends to do," observed Freeholder-Director Louis Cappelli, who ran against William Mann, a Republican candidate, in the 2006 general election.
"It will provide a beautiful setting for a somber service," Cappelli said. Saturday's service is to include a wreath presentation, a 21-gun salute, and a playing of Taps.
Jason Mann, 29, died July 17 in a noncombat incident in Helmand Province. The Marine was buried last week in Virginia, where he lived with his wife and young daughter.
Veterans Island, which is actually attached to the shore at the park, "felt like the right place" for a memorial, said William Mann.
"When we were kids, my mom used to take us to the playground that sits right in front of that island," he said. "We used to walk out there when we were playing."
William Mann, who said his brother jogged around the park as an adult, noted he hopes eventually to hold fundraising runs there to benefit military scholarships.
Jason Mann, a 1997 graduate of Collingswood High School, earned a degree from the University of South Carolina in 2005 as part of his transition from enlisted man to Marine Corps officer, his brother said.
The Marine also spent about two years in military classrooms learning Arabic.