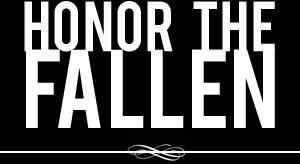 Honoring those who fought and died in Operation Enduring Freedom, Operation Iraqi Freedom and Operation New Dawn
Search Our Database
Marine Cpl. Jesus Antonio Medellin
Died April 7, 2003 Serving During Operation Iraqi Freedom
---
21, of Fort Worth, Texas; assigned to 3rd Assault Amphibian Battalion, 1st Marine Division, Camp Pendleton, Calif.; killed in action in central Iraq.
---
His parents gave him three names. But in Fort Worth, where Jesus Martin Antonio Medellin grew up, everyone called him "Marty."
The 21-year-old Marine died April 7 when enemy fire on an Iraqi bridge hit the amphibious assault vehicle he was riding in.
Medellin was so reliable that when a teacher had to be out of class in high school, he'd always give Medellin's name to any substitute. "You could depend on this guy in any situation," said David Moerbe, who teaches economics at Boswell High School.
His family described him as a gentle, quiet man who was active in church, loved his grandmother's tortillas and spent time with his 11-year-old brother, Simon.
The second of four sons, Medellin knew from a young age that he wanted to become a Marine. He graduated from Boswell high in 2000 and came back to the school six months ago on a recruiting swing. Handsome and sharply dressed in his Marine uniform, he sought out Moerbe to tell him all he had accomplished. His former pastor, Paul Danielson, recalled how proud Medellin was in his uniform.
During the fighting in Iraq, Medellin's aunt, Simona Sifuentes, had been attending church regularly to pray for her brother's son.
"I was very nervous the past few weeks when my brother would call me," Sifuentes said. "I would panic and think they were calling to tell me Marty was killed."
— USA Today, Associated Press