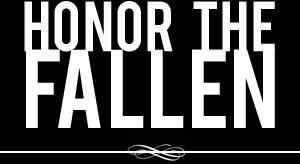 Honoring those who fought and died in Operation Enduring Freedom, Operation Iraqi Freedom and Operation New Dawn
Search Our Database
Army Staff Sgt. Ryan D. Maseth
Died January 2, 2008 Serving During Operation Iraqi Freedom
---
24, of Pittsburgh; assigned to the 1st Battalion, 5th Special Forces Group (Airborne), Fort Campbell, Ky.; died in Baghdad on Jan. 2 of injuries sustained in a non-combat-related incident.
---
Army says Pa. soldier died from accidental electrical shock
The Associated Press
FORT CAMPBELL, Ky. — A Special Forces soldier died from cardiac arrest due to an apparent accidental electrical shock while deployed to Iraq, the Army announced Jan. 8.
The non-combat death of Staff Sgt. Ryan D. Maseth on Jan. 2 in Baghdad is under investigation.
Maseth was a Special Forces Operational Detachment-Alpha team weapons sergeant assigned to the 5th Special Forces Group at Fort Campbell, Ky.
The 24-year-old soldier from Pittsburgh was serving his second deployment to Iraq after enlisting in June 2001.
His father, Doug Maseth, told the Pittsburgh Post-Gazette that preliminary reports indicated he was shocked while taking a shower.
"You don't expect your son to step into a shower and get killed," Ryan Maseth's mother, Cheryl Harris, told the Pittsburgh Tribune-Review.
Maseth's twin brother, Sgt. Brandon Maseth, is a sniper in the 82nd Airborne and his younger brother, Sgt. Adam Maseth, is in the airborne infantry, his father said.
Doug Maseth said that at one point all three brothers were serving in Iraq at the same time.
"What I thought about every time they went to Iraq is I hoped I never have one of the Army soldiers knock at my door, and I didn't want to face the facts that it could happen," he said. "And it did."
His twin brother, who is currently deployed to Iraq, will return home and Adam Maseth is currently at home on leave.
"They chose that way of life and I support them," Doug Maseth said. "That's what they want to do with their lives. That is their job. They are going to do their job."
"Ryan was very ambitious, goal-oriented and motivated," Harris said. "Ryan always had himself in some kind of school."
Maseth attended basic training at Fort Benning, Ga., then was assigned to 1st Battalion, 509th Infantry Regiment, at Fort Polk, La. He completed his Special Forces Qualification Course at Fort Bragg, N.C., and was assigned to Fort Campbell in May 2007.
He was deployed as a member of the Combined Joint Special Operation Task Force-Arabian Peninsula.
Funeral services will be held this week in Pennsylvania.
---
Green Beret remembered as 'superb soldier'
The Associated Press
Lt. Col. Duke Christie, the commander of Ryan D. Maseth's unit, remembered him as a dedicated soldier who was helping train a 250-man unit in the Iraqi army, a task considered vital to preparing for the U.S. military's eventual pullout from the country. "He was a superb soldier," Christie said. "We did not train Ryan to be great. We just found him" that way.
Maseth, 24, of Pittsburgh, died Jan. 2 from cardiac arrest due to an apparent accidental electrical shock while in the shower. He was a Green Beret assigned to Fort Campbell.
"He was my best friend for 20 years, the brother I've never had. Ryan was my role model and my hero," said Derek Bauer. "Ryan will be missed by all of us."
He was a 2001 high school graduate, varsity wrestler and Pittsburgh Steelers fanatic. Maseth was getting ready to try out for the Delta Force, an elite counter-terrorism unit. If Maseth didn't qualify, he was planning to become a Black Hawk helicopter pilot.
"He always had a plan, and he had Plan B, and he had Plan C, D, E and F," said his mother, Cheryl Harris.
He also is survived by his father, Douglas Maseth.