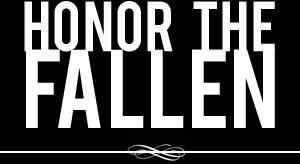 Honoring those who fought and died in Operation Enduring Freedom, Operation Iraqi Freedom and Operation New Dawn
Search Our Database
Army Sgt. 1st Class Jared C. Monti
Died June 21, 2006 Serving During Operation Enduring Freedom
---
30, of Raynham, Mass.; assigned to 3rd Squadron, 71st Calvary, 3rd Brigade Combat Team, 10th Mountain Division (Light Infantry), Fort Drum, N.Y.; killed June 21 when his unit encountered enemy forces using small-arms fire and rocket-propelled grenades during combat operations in Gowardesh, Afghanistan.
---
MoH ceremony honors Monti's sacrifice
The Associated Press
WASHINGTON — President Barack Obama on Thursday praised a U.S. soldier who three times left cover for an attempted rescue while Taliban bullets and grenades rained around him, ultimately losing his own life while trying to save his comrade on an Afghan battlefield.

A somber Obama, standing just feet from Sgt. 1st Class Jared Monti's parents, told a White House audience that the 30-year-old soldier's sacrifice should give Americans pause when they throw around words such as duty, honor, sacrifice and heroism.

"Do we really grasp the meaning of these values? Do we truly understand the nature of these virtues, to serve and to sacrifice?" Obama asked. "Jared Monti knew. The Monti family knows. And they know that the actions we honor today were not a passing moment of courage. They were the culmination of a life of character and commitment."

Presenting his first Medal of Honor, Obama lavished praise on the soldier from Raynham, Mass., who was leading a scouting mission along the border between Afghanistan and Pakistan when a helicopter deployed to resupply the patrol blew their cover. Taliban fighters converged, and Monti called for backup.

With vivid details, the president told the story of 16 soldiers who were surrounded and outnumbered by insurgents yet kept their position until backup arrived.

"Bullets and heavy machine gunfire ricocheting across the rocks. Rocket-propelled grenades raining down. Fire so intense that weapons were shot right out of their hands," Obama said, explaining the battle to a packed audience at the White House. "Within minutes, one soldier was killed, another was wounded. Everyone dove for cover, behind a tree, a rock, a stone wall."

One of Monti's men, Pvt. Brian Bradbury of St. Joseph, Mo., was shot during the encounter. Monti, who enlisted at age 17, twice left cover and ran into the open under intense enemy fire to retrieve the wounded soldier.

"Jared Monti did something no amount of training can instill. His patrol leader said he'd go, but Jared said, 'No, he is my soldier. I'm going to get him,' " Obama recounted.

"Said his patrol leader, it 'was the bravest thing I had ever seen a soldier do,' " Obama continued.

On Monti's third attempt, he was struck by a grenade and died on the field. Three others, including Bradbury, also died during the fight.

"Jared Monti saw the danger before him. And he went out to meet it," Obama said. "Faced with overwhelming enemy fire, Jared could have stayed where he was, behind that wall. But that was not the kind of soldier Jared Monti was."

The award came as the administration is wrestling with its next move in Afghanistan. Obama has held off sending more troops to the country where the Sept. 11 terrorist attacks were launched. He already has sent 17,000 additional combat troops to Afghanistan and is weighing sending more to stabilize that nation. Democrats want specific benchmarks set before Obama goes forward with more combat troops for the region.

Obama stayed away from the Washington debate and focused on the story of what happened June 21, 2006, when Monti died during a firefight in Gowardesh, Afghanistan, Monti previously was awarded a Bronze Star, Purple Heart, five Army Commendation Medals, four Army Achievement Medals and three National Defense Service Medals.

The Medals of Honor are the highest award for military valor, typically reserved for members of the military who risk their lives with gallantry beyond the call of duty. Monti is the 3,448th service member to earn the honor.
---
Soldier's dad hopes 'I Drive Your Truck' a comfort
The Associated Press
RAYNHAM, Mass. — The Massachusetts father whose story was told in Country Music Association song of the year "I Drive Your Truck" says the song is a tribute to all parents who have lost a child.
Paul Monti of Raynham (RAIN'-ham), Mass., spoke Thursday to Boston's WCVB-TV after the writers of Lee Brice's recording won the award the previous evening for the song. Writers Jessi Alexander, Connie Harrington and Jimmy Yeary said they were inspired by Monti driving the pickup truck left behind by his fallen soldier son.
Army Sgt. 1st Class Jared Monti, 30, died trying to save a fellow soldier in Afghanistan in 2006. He was awarded the Medal of Honor in a White House ceremony in 2009.
"The song is not about the truck. That's the vehicle. It's about holding on to something you have lost," Paul Monti said in an interview with the TV station.
"I think the most important thing about last night is how great it was for all the Gold Star parents in the country and other parents who have lost a child, because we all hold on to something," Monti said.
Monti still drives the 2001 Dodge Ram, with his son's dog tags and a rosary hanging from the rear-view mirror. The vehicle has 82nd Airborne stickers on the back. Monti says he's replaced the engine and keeps it in good repair, but the inside remains the way his son left it, still carrying his shoes, spare change and a toothbrush.
"My boy helped a lot of people when he was alive, but what he is doing now is absolutely amazing," Monti said.
Monti spoke about his son's truck in a 2011 interview with National Public Radio. He led a successful effort that year to get permission for U.S. flags to be placed on individual graves for Memorial Day and Veterans Day observances at the Bourne National Cemetery, where his son is buried in Massachusetts.