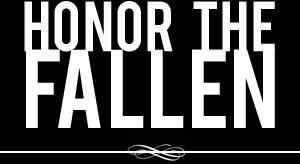 Honoring those who fought and died in Operation Enduring Freedom, Operation Iraqi Freedom and Operation New Dawn
Search Our Database
Army Sgt. Gary M. Henry
Died August 4, 2008 Serving During Operation Iraqi Freedom
---
34, of Indianapolis; assigned to the 28th Military Police Company, 38th Infantry Division, Indiana Army National Guard, Danville, Ind.; died Aug. 4 in Baghdad of wounds sustained when debris from an improvised explosive device detonation on an overpass fell onto his vehicle. Also killed was Spc. Jonathan D. Menke.
---
3 Hoosier guardsmen die, 1 hurt in Iraq
By Will Higgins
Indianapolis Star
Three Indiana National Guard soldiers were killed and a fourth was seriously injured in Iraq in the past week, making this the bloodiest stretch for Hoosiers in three years.
On Saturday, Sgt. Brian K. Miller, 37, Pendleton, died from injuries in a vehicle rollover during combat operations in Abd Allah, a town south of Baghdad. He was a member of the Guard's 76th Infantry Brigade Combat Team, which deployed to Iraq in March.
On Monday, two Hoosier guardsmen died when a roadside bomb detonated under the Humvee they were riding in near Baghdad. The dead, Sgt. Gary Henry, 34, Indianapolis, and Spc. Jonathan Menke, 22, Madison, were members of the Danville-based 38th Military Police Company, which arrived in Iraq in May to train Iraqi police officers.
Spc. John Blickenstaff, 25, Twelve Mile, also a member of the 38th, was riding in the vehicle and was seriously injured.
All four soldiers were serving their first tours in Iraq. Miller was scheduled to return home late this year. The others were scheduled to return home early next year.
Since post-9/11 fighting began, only once have Indiana soldiers suffered more casualties over such a short period. In March 2005, four Indiana Guard soldiers patrolling in Afghanistan were killed when a roadside bomb obliterated their vehicle.
Miller — a member of the 76th's Company D, 1st Battalion, 293rd Infantry Regiment, headquartered in Huntington — was a 19-year veteran of the Guard, according to Staff Sgt. Jeff Lowry, a Guard spokesman. Most recently, Miller was a mechanic and metal worker.
Sgt. 1st Class Timothy Wilkey, who served with Miller for 18 months in a Seymour-based maintenance company, described him as a go-getter who always was willing to help out a fellow soldier.
"He always looked out for the younger soldiers — that is very unique anymore," Wilkey said. "He was never afraid to take on a task. People looked up to him."
Miller was the second member of the 76th to die in Iraq. His vehicle, a wrecker, swerved to avoid an object in the road and rolled, Lowry said. The other member of the 76th to die, Sgt. Joseph A. Ford, was killed in a similar accident in May when his armored security vehicle rolled.
Henry, a 12-year veteran of the Indianapolis Fire Department, joined the Guard in 1991 while still in high school. He had retired from the Guard about 12 years ago but joined again last fall.
"Gary said that since 9/11, he had this drive in him," said his sister Jenny Clark.
He leaves a wife and three children, ages 8 to 14.
Menke joined the Guard in 2004.
He graduated in 2005 from Madison Consolidated High School, where teachers said he joined the Guard in his junior year. They praised his athletic and musical theater ability and called him a leader who attracted other students to the school stage.
"He was what everyone would think of as the perfect high school jock," said teacher Aaron Kelsey. "But then I think he injured his hand one year in football, so then he decided to try out theater. ... He really made it cool."
The injured Blickenstaff joined the Guard in 2004. His wife, Misty, 23, who is expecting their third child, said she has talked to him on the phone. "I was worried and scared, but it helped hearing his voice."
---
IFD honors firefighter killed in Iraq
By Will Higgins
Indianapolis Star
Firefighters and soldiers gathered at a Downtown fire station today to remember their colleague Gary Henry, who was killed in Iraq Monday. He was a sergeant in the Indiana National Guard, riding in a vehicle that was blown up by a roadside bomb.
Another Hoosier soldier, Jonathan Menke of Madison, was killed in the explosion and a third, John Blickenstaff of Twelve Point, was badly injured.
About a dozen of Henry's family members, including his mother, Marajo Castor, attended the event at the fire house. "There couldn't be a mother more proud of her son," she said, after hearing testimonials to her son's competency and can-do spirit.
Henry, 34, a 12-year IFD veteran and a captain with the department, was trained in a wide variety of rescue techniques, including deep water diving and ropes, and was helping to run the department's special operations unit at the time of his death.
"He was a hell of a guy," said IFD Battalion Chief Warren Todd, Henry's boss. "You'd give him a project and get out of his way."
Also trained as a paramedic, Henry insisted on taking a medical kit along with him to Iraq because he thought it might come in handy, even though his job there was a military police officer. He and his fellow members of the Indiana Guard's Danville-based 38th Military Police Company were training Iraqi police.