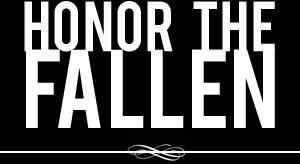 Honoring those who fought and died in Operation Enduring Freedom, Operation Iraqi Freedom and Operation New Dawn
Search Our Database
Marine Cpl. Timothy M. Gibson
Died January 26, 2005 Serving During Operation Iraqi Freedom
---
23, of Hillsborough, N.H.; assigned to 1st Battalion, 3rd Marine Regiment, 3rd Marine Division, III Marine Expeditionary Force, Marine Corps Base Hawaii; killed Jan. 26 when the CH-53E helicopter in which he was riding crashed near Rutbah, Iraq. Twenty-nine Marines and one sailor also were killed.
---
N.H. Marine killed in Iraq chopper crash
By Beverley Wang
Associated Press
MERRIMACK, N.H. — A Marine from Merrimack was among 31 U.S. servicemen killed in a helicopter crash during a sandstorm in Iraq.
Family members said Cpl. Timothy Gibson, 23, was on the transport helicopter when it crashed in western Iraq, killing 30 Marines and one Navy medic in the deadliest day for U.S. forces since the war began.
The death toll was the largest for a U.S. aircraft crash in Iraq since U.S. forces invaded in March 2003. Like most of the crash victims, Gibson had been deployed from the Marine Corps base at Kaneohe Bay, Hawaii.
The helicopter went down about 1:20 a.m. Wednesday, about 220 miles west of Baghdad, according to a military statement. The Pentagon said it would not release information about the victims until all families had been notified.
Gibson is the seventh New Hampshire soldier killed during the conflict. He was a 2000 graduate of Merrimack High School, where he played football and baseball.
"He said that he thought he was doing good and that he was helping people, but it was different than anything he could have expected," Gibson's mother, Elaine, said Thursday.
She said her son participated in the retaking of Fallujah late last year.
Gov. John Lynch telephoned the family Thursday to express his condolence.
Gibson enlisted in the Marine Corps in April 2001. He had been expected to leave Iraq on Feb. 12, and was to be discharged in April, his family said. He had talked about moving to upstate New York and training to become a state trooper after leaving the service, his parents said.
A younger brother, also a Marine, served in Iraq, but now is stationed stateside. Both of Gibson's grandfathers and an uncle were in the military.
At the family home Thursday afternoon, Elaine Gibson leafed through letters from her son.
"This has been a very different experience then I could ever imagine. I hope maybe someday to sit down with you and dad and talk about what I've done here," read one.
"Now we'll never know," she said.
Gibson's father, Tom, motioned to a large yellow ribbon above the front door. "A neighbor of ours had it hanging on her front door, then she gave it to us," he said. "Didn't work though."
George McKenna, Gibson's grandfather and a World War II veteran, recalled advice he'd given his grandson about going to war.
"Make all the friends you can, learn what you can and hope to God you don't have to use it," he said.