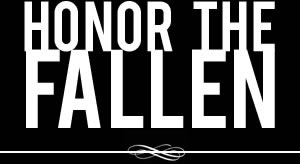 Honoring those who fought and died in Operation Enduring Freedom, Operation Iraqi Freedom and Operation New Dawn
Search Our Database
Air Force Airman 1st Class Elizabeth N. Jacobson
Died September 28, 2005 Serving During Operation Iraqi Freedom
---
21, of Riviera Beach, Fla.; assigned to the 17th Security Forces Squadron, Goodfellow Air Force Base, Texas; died Sept. 28, 2005, near Camp Bucca, Iraq, when an improvised explosive device detonated near her convoy vehicle.
---
Florida airman killed when bomb explodes near her vehicle in Iraq
The Associated Press
RIVIERA BEACH, Fla. — Air Force Airman 1st Class Elizabeth N. Jacobson had her life planned for when she returned to Florida from Iraq, including a career in law enforcement and two sons she someday wanted to have.
In an e-mail to friends and family, she wrote, "I want to die happy, and have a productive life. I hope nobody wishes I was never born. I hope my kids never tell me they wish I were like their friend's mom. I hope that I make money, but don't end up a workaholic or stuck up."
Jacobson, 21, was killed Wednesday in Iraq when a bomb exploded near her vehicle in southern Iraq, according to the Department of Defense. She was assigned to the 17th Security Forces Squadron, Goodfellow Air Force Base, Texas.
"She loved what she was doing and she loved to be able to say that people should give her respect because without her and those like her we wouldn't be free. She stood up for her beliefs and made everyone around her be aware of them," said her grandmother, Sondra Millman-Cosimano of Riviera Beach.
Jacobson attended Palm Beach Gardens and Gold Coast high schools while living with her grandparents in Florida. She left to live with her mother in Madera, Calif., but later returned to Riviera Beach looking for work.
Her grandfather advised her to join the armed services, Millman-Cosimano said.
Her family plans a burial in Fort Lauderdale.