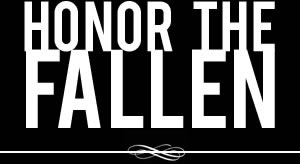 Honoring those who fought and died in Operation Enduring Freedom, Operation Iraqi Freedom and Operation New Dawn
Search Our Database
Air Force Airman 1st Class Eric M. Barnes
Died June 10, 2007 Serving During Operation Iraqi Freedom
---
20, of Lorain, Ohio; assigned to the 90th Logistics Readiness Squadron, F.E. Warren Air Force Base, Wyo.; died June 10 as result of an improvised explosive device attack on an Air Force convoy about 100 miles south of Baghdad.
* * * * *
Friends remember airman killed in Iraq as natural leader
The Associated Press
Don Kaspar, a Boy Scout leader, remembers meeting Airman 1st Class Eric M. Barnes as a 15-year old.
"Even then, he showed signs of leading the boys. He was a natural-born leader," Kaspar said. "He always took care of the boys. The ones that needed to be pushed a little bit, he pushed them along and helped them through things."
Barnes, 20, of Lorain, Ohio, was killed June 10 by a bomb about 100 miles south of Baghdad. He was on his second tour and was assigned to F.E. Warren Air Force Base, Wyo.
He grew his blond hair long in high school to donate to Locks of Love, an organization that provides wigs for those with hair loss.
He enjoyed the music and psychedelic styles of the 1970s, posing in a brightly colored tie-dyed shirt for his 2004 high school graduation photo.
"He was one of those kids who you hope your son grows up to be like," Kaspar said.
Eric was a catcher and outfielder on his high school baseball team and earned an Eagle Scout for building a ramp for the disabled. He also was an avid bowler who played a 300 game at age 18 in an adult league.
He is survived by his parents, Tom and Shary.