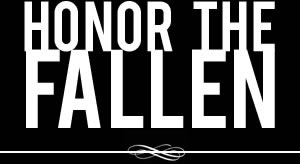 Honoring those who fought and died in Operation Enduring Freedom, Operation Iraqi Freedom and Operation New Dawn
Search Our Database
Air Force Airman 1st Class Jesse M. Samek
Died October 21, 2004 Serving During Operation Enduring Freedom
---
21, of Rogers, Ark.; assigned to the 66th Rescue Squadron, Nellis Air Force Base, Nev.; died Oct. 21 from injuries he received when an Air Force HH-60 helicopter aircraft crashed during a medical evacuation mission in Afghanistan.
---
Arkansas airman dies in Afghanistan helicopter crash
Associated Press
ROGERS, Ark. — An airman from Rogers who worked on a rescue helicopter died in Afghanistan when his aircraft went down, the Air Force said Friday.
Airman 1st Class Jesse Monroe Samek, 21, died Thursday, a day after his helicopter crashed during a medical evacuation, Capt. Maureen Schumann said.
A statement issued by Samek's family in Rogers said he'd moved to northwest Arkansas in 1997 from O'Fallon, Mo., near St. Louis. He graduated from Rogers High School in 2001 and attended the University of Arkansas for a year before deciding to join the Air Force.
"He was a great outdoorsman," the family statement said. "He loved camping, hiking, hunting, fishing and snow- and waterskiing. He played recreational hockey as a goalie."
Military officials said technical problems brought down the HH-60 helicopter, which was carrying a wounded Afghan election worker. The crash occurred in the Herat province, 105 miles east of Shindand.
Two other airmen were injured in the crash, one critically, military officials said.
Samek's family said the airman worked for months in a training program, and became a member of an elite group that qualified for the rescue duty as a flight engineer on a HH-60 Para Rescue helicopter.
"He loved that his job was to do rescues and saving people in this war-torn world," the family statement said.
A presidential election worker had been accidentally shot by a guard earlier in the day, and Samek's helicopter was transporting the man for medical treatment.
Samek was assigned to the 66th Rescue Squadron at Nellis Air Force Base, Nev., just outside Las Vegas. He joined the Air Force in February 2003.
He is survived by parents Gavin and Julie Samek of Rogers, Ark.; brother Benjamin Samek of Rogers, Ark.; and grandparents David and Jenny Burkemper of St. Louis, Mo.
---
Airman killed in Afghanistan chopper crash buried
BELLA VISTA, Ark. — The cracking boom of seven rifles fired in unison pierced the air at Airman 1st Class Jesse Samek's burial on Wednesday.
Onlookers who winced instinctively stood their ground as the second and third rounds echoed over the hills surrounding the Bella Vista Memorial Cemetery.
A few moments later, the high-pitched strains of "Taps" lingered in the air, only to be blown away by the whirring blades of an HH-60 Pave Hawk helicopter that flew over Samek's casket.
Samek, 21, a member of the 66th Rescue Squadron, was killed Oct. 20 when the helicopter carrying him on a rescue mission crashed in Afghanistan. Samek and his family moved to Arkansas in 1997 from O'Fallon, Mo.
A friend, David Dezarov, returned to Arkansas aboard the aircraft that carried Samek's body.
"The hardest thing I've ever had to do was spend the last four days with him and not saying a word," Dezarov said.
Dezarov, a scout with the 1st Armored Division based in Germany, recalled a gesture by the pilot of the plane carrying Samek's body on a flight from Atlanta to Tulsa. He circled Rogers for 10 minutes as a tribute to the young man who had graduated from high school there in 2001, Dezarov said.
Blake Johnston, another friend, also recalled times with Samek. He recounted a trip with his buddy to Cancun, Mexico, canoe trips down the Elk River a few miles north in McDonald County, Mo. — and the bond that allowed the two friends to communicate without saying a word.
"His life was full of happiness and laughter," Johnston said. "I never would have believed I'd be standing up here doing this."
Instead, he said, he had imagined a future of good times with Samek.
"There would have been beer bellies — big ones," Johnston said. "I'd like to think we'll be together again someday, with our beer bellies."
Corrine Hagedorn, a cousin of the fallen airman, read to the mourners a message from Samek's mother, Julie.
"(There were) moments in the last few days that I felt I had to force myself to keep on breathing," she wrote.
She thanked those who offered their words of sympathy, but acknowledged there was no word or deed that could soften the blow.
"Our hearts will never be whole again," she wrote.
She wrote that her son was a hero for who he was, not what he did.
— Associated Press