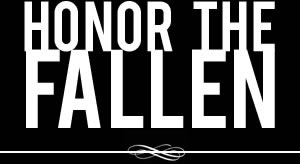 Honoring those who fought and died in Operation Enduring Freedom, Operation Iraqi Freedom and Operation New Dawn
Search Our Database
Air Force Airman 1st Class Matthew R. Seidler
Died January 5, 2012 Serving During Operation Enduring Freedom
---
24, of Westminster, Md.
;
assigned to 21st Civil Engineer Squadron, Peterson Air Force Base, Colo.;
died Jan. 5 at Camp Bastion, Afghanistan, of injuries suffered when his vehicle struck an improvised explosive device.
Also killed were Senior Airman Bryan R. Bell and Tech. Sgt. Matthew S. Schwartz.
---
3 EOD techs remembered for altruism, humor
By Jeff Schogol
Staff writer
Richard Bell remembers how his son explained why he became an Air Force explosive ordnance technician: "Dad, I don't want to kill people, I want to save people."
Originally, the younger Bell wanted to be a firefighter, like his father, but he found the opportunity to defuse bombs appealed to him, Richard Bell said.
"The last phone conversation I had with him several weeks ago, he was pretty elated that they had taken care of an IED," the elder Bell said. "So it's comforting for me to know that he was doing what he wanted to do, and he always told me that."
The two wouldn't get a chance to speak again. Senior Airman Bryan R. Bell, 23, was killed Jan. 5 in Afghanistan along with two other EOD technicians: Tech. Sgt. Matthew S. Schwartz, 34; and Airman 1st Class Matthew R. Seidler, 24. They were killed by a roadside bomb in Shir Ghazay, Helmand province.
Always smiling
Standing more than 6 feet tall and with massive arms, Bryan Bell was a "gentle giant" whose motto was to "live today like there's no tomorrow," his father recalled.
"He rarely didn't smile," Richard Bell said. "When he came into a room, he lit up a room. The charisma that he had was amazing. I've never met anybody with a better outlook towards life. I don't think I've ever met anybody that had more charisma than him."
In addition to clearing bombs overseas, Bryan Bell worked with the Secret Service on at least four occasions to search for possible explosive devices during President Obama's domestic trips, his father said.
On one such trip, Obama acknowledged his son.
"I remember him telling me in a phone conversation, he says, 'I just stood by and seen the president walk by and he nodded his head at me … the president knew I was alive,' " the elder Bell said.
'A mentor to everybody'
Tech. Sgt. Matthew S. Schwartz was on his sixth deployment downrange when he was killed, leaving behind three young daughters.
He and his wife, Jenny, were high school sweethearts. They dated throughout school and got married right after he joined the Air Force.
"He joined the Air Force because he loved his country," Jenny Schwartz said. "He just thought it was the right thing to do. He felt a lot of pride. He wanted to do a job that was meaningful and it definitely made him happy."
Her husband was charismatic and full of live, she said. Above all, she remembers his smile.
"He just was very loving," she said.
Matthew's brother Luke said Matthew would put his airmen before himself, even if it meant placing himself in danger.
"The biggest thing to me, I've just heard countless, countless, countless times, was he would sacrifice his own life for his guys," Luke Schwartz said. "He would take the risk versus having one of his airmen take that risk."
Matthew Schwartz epitomized what it meant to be an airman, said Tech. Sgt. David Csizmar, who served with Schwartz at F.E. Warren Air Force Base, Wyo.
"He was a great leader," Csizmar said. "He was a mentor to everybody, even those who he was lower ranking than."
Csizmar also recalled one moment that showed just how unflappable Matthew Schwartz was. After an airman jokingly volunteered him to sing the national anthem at an event, Schwartz was called on during formation to sing "Fat Bottomed Girls" by Queen.
"Without a hitch, Matt just got out of formation, walked up front in front of the entire squadron, snapped to attention, and sang 'Fat Bottomed Girls,' and he did a pretty good job," Csizmar said.
'Quiet hero'
Airman 1st Class Matthew R. Seidler was an "amazing young man," said his squadron commander, Lt. Col. Mark Donnithorne.
"It takes a special personality to be able to do that mission," said Donnithorne, head of the 21st Civil Engineer Squadron. "He had determination, the grit, the intensity and energy that's necessary to succeed in this career field, and he really did display that on a daily basis while training with his flight members — always pushed himself to be the best that he can be, but also pushed his fellow airmen."
Matthew Seidler stood out as a leader among his peers, Donnithorne said. While learning how to use an EOD robot, he challenged another airman to use the robot to play a game of checkers, testing his skills while making sure his fellow airmen were pushing themselves.
He would also push airmen to their physical limits when they tried to surmount "the incline" — an old railway line that goes about a mile up Pike's Peak — during physical training.
"He was one of the most fit airmen and so he would always be challenging his counterparts as they almost literally ran up 'the incline,' encouraging them in a positive but also in that sort of brotherly chastising way to make sure that they got to the top and didn't quit along the way," Donnithorne said.
Growing up, Matthew Seidler took pride in being a smart kid who always finished tests first, his father Marc said.
Marc Seidler was proud when his son decided to join the Air Force.
"He felt that the Air Force was the notch above; that's why he wanted to get in," the elder Seidler said.
Lauren Seidler, Matthew's mother, considers her son a "quiet hero."
"He didn't like a lot of attention to himself, but lo and behold, he's getting it," she said.