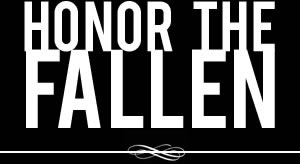 Honoring those who fought and died in Operation Enduring Freedom, Operation Iraqi Freedom and Operation New Dawn
Search Our Database
Air Force Capt. David I. Lyon
Died December 27, 2013 Serving During Operation Enduring Freedom
---
28, of Sandpoint, Idaho; assigned to 21st Logistics Readiness Squadron, Peterson Air Force Base, Colo.; died Dec. 27 in Kabul, Afghanistan, from wounds caused by an improvised explosive device.
---
Fallen captain remembered as protector, athlete, loving husband
By Jeff Schogol
Staff writer
Rick Pounds remembers the moment his daughter Dana found the man to spend her life with.
In 2008, she tried out for the Olympics as part of the Air Force team, but her javelin throw was just inches short of making the cut. She was inconsolable afterward — until her fiancee, David Lyon, comforted her by holding her, walking with her and helping her move through the pain.
"If my daughter would have given me the task of 'go find me a husband anywhere,' that's who I would have picked," Rick Pounds said in a Jan. 2 interview.
The two, both Air Force Academy graduates, did get married and both became Air Force captains. They were deployed to Afghanistan and were able to see each other this Christmas. Two days later, Lyon, 28, of Sandpoint, Idaho, was killed by a suicide car bomb.
Rick Pounds had to pause to collect himself before talking about how his widowed daughter escorted Lyon's flag-draped transfer case to the U.S.
"She got to fly back, right beside him, all the way home," he said.
It was "an honor and blessing" to be with him for the flight to Dover Air Force Base, Del., and the dignified transfer ceremony, Capt. Dana Lyon said.
"Every day was always the best of my life with him, so every day just got better," she said in a Jan. 2 interview. "The last two days were the best two days we've ever spent together."
Lyon's family, friends and fellow airmen describe him as an outstanding officer, an inspiring leader and a loving family man.
"This was a man who — first and foremost — loved his God," Rick Pounds said. "He was a Christ follower and he truly held onto his faith. Just as passionately, he loved his country, at least the principles on which the country was founded. Then he loved his family just as intensely."
Lyon was assigned to the 21st Logistics Readiness Squadron, Peterson Air Force Base, Colo. After arriving at the unit in 2010 as a recently promoted first lieutenant, he was handpicked over more senior officers to be the group commander's right-hand person, said Col. Chuck Arnold, 21st Mission Support Group commander.
"Normally, the person that sits out there and fills that position is the No. 1 young officer in the group," Arnold said. "On his last performance report ... he was stratified on his performance report as the No. 1 captain in the 21st Mission Support Group."
Arnold was impressed by how much young lieutenants and enlisted airmen looked up to Lyon.
"He's a guy that they wanted to follow," Arnold said. "He treated everybody with respect, whether that was the newest airman or the most senior person on the installation. When Dave talked to folks, Dave had a way of making everybody feel like they were special."
One of the airmen who looked up to Lyon was his brother-in-law, Eric Pounds, who is also an Air Force captain.
Eric Pounds was older than Lyon and was promoted to captain before his brother-in-law, but he still admired the way Lyon loved his sister.
"It was incredible to see their marriage," Eric Pounds said. "They both loved the Air Force. They both wanted to fight, and they both wanted to protect their country. He did that at home, and he did that in the Air Force. He was a protector and a provider, and I'm just really proud of him."
During his time at the Air Force Academy, Lyon threw the shot put and discus, earning a legendary reputation, said retired track and field assistant coach Scott Irving.
Lyon's teammates gave him the nickname "Leonidas" after the Spartan king immortalized in the movie "300" about the battle of Thermopylae.
"That gives you a sense of his intensity and his drive and his determination," Irving said. "When he was team captain, he would get upset with other kids on the team if they didn't push the max, if they didn't give everything they could give — it bothered him if they didn't try to take their God-given talents to the highest level. That was David day in and day out."
Academics were challenging to Lyon, and he was kept off the team during his junior year because his grades weren't good enough, but Lyon pushed himself and returned to the team in his senior year, Irving said.
"He was brilliant in his own right, and he graduated from the academy and that says a lot in itself and he became my hero just doing that — let alone giving the ultimate sacrifice," Irving said.
Lyon's nickname perfectly captured the way he approached life, Irving said.
"He knew the risk he was taking and he embraced it without hesitation or fear," Irving said. "That's another Leonidas trait, I would say."