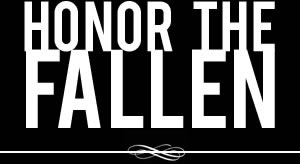 Honoring those who fought and died in Operation Enduring Freedom, Operation Iraqi Freedom and Operation New Dawn
Search Our Database
Air Force Capt. Matthew D. Roland
Died August 26, 2015 Serving During Operation Freedom's Sentinel
---
27, of Lexington, Ky., died Aug. 26 near Camp Antonik, Afghanistan, when his vehicle was attacked. He was assigned to 23rd Special Tactics Squadron, Hurlburt Field, Fla. Also killed was Air Force Staff Sgt. Forrest B. Sibley.
Air Force captain who sacrificed life for fellow troops to receive Silver Star
By Stephen Losey
It was about 1 a.m., Aug. 26, 2015. Special Tactics Officer Capt. Matthew Roland was behind the wheel of a small bus, leading a convoy of special forces personnel back to a small camp in Helmand province, Afghanistan, when he stopped 20 meters from an Afghan-run checkpoint along the road.
As the bus idled, the troops' interpreter got out and started talking to two guards at the checkpoint wearing Afghan National Defense and Security Forces uniforms. After giving the convoy permission to pass, one guard moved toward a bunker fortified with a belt-fed M240B machine gun.
The other guard approached Roland's door. When the guard was within five feet, he started to raise his M4 rifle to his shoulder.
Roland knew exactly what was happening. He keyed the radio.
"Insider attack! Insider attack!" he shouted to his comrades as he threw the gearshift in reverse.
Within seconds, Roland was shot dead, as was another airman, 31-year-old combat controller Staff Sgt. Forrest Sibley. But Roland's selfless actions that day bought his fellow troops precious time to counterattack and likely saved many more lives, the Pentagon said.
Roland, who was 27, will be posthumously honored for his bravery June 1 with the Silver Star, the Air Force said in a May 24 release. The medal will be presented to his family in a ceremony at Hurlburt Field, Florida.
"America lost a true patriot who loved his family, his teammates and his country," his father, retired Col. Mark Roland, said in a release. "We are honored that his legacy will be remembered with this medal, but Matt's sacrifice will always be a reminder of freedom's costs."
Roland was born at Ellsworth Air Force Base, South Dakota, in 1987, and also lived in Texas, New Mexico and Kentucky as his father was transferred around the country. He ran cross country and became an Eagle Scout in 2002. He was commissioned after graduating from the Air Force Academy in 2010. After finishing the two-year special tactics officer training program, he was assigned to the 23rd Special Tactics Squadron in the 720th Special Tactics Group, 24th Special Operations Wing, at Air Force Special Operations Command at Hurlburt. He deployed to Afghanistan twice and to Africa once, and was also a joint terminal attack controller.
The day Roland was killed, he was two weeks away from finishing his six-month deployment to Afghanistan. Roland, Sibley and other members of an Army special forces team "had just finished conducting airfield operations at an unsecured landing zone" when they began the trip back to Camp Antonik, according to the narrative accompanying Roland's Silver Star citation.
Roland knew the road home best, so he volunteered to drive the lead vehicle. There were three Afghan-run checkpoints on the way, and they passed the first two without any trouble.
When he realized the guards at the third checkpoint had laid an ambush for them, Roland made a decision. He could have ducked behind the dashboard to save himself, the narrative said. He could have reached for his own weapon.
But instead of trying to protect himself, the Pentagon said, Roland acted to save his fellow troops' lives by alerting them to the danger and trying to move the bus out of the kill zone. The first volley of gunfire "tore through the front windshield of the bus, killing Captain Roland instantly," the narrative said. The gunman then shot into the bus several more times, killing Sibley and wounding some of the other troops.
Roland's warning gave the other troops a chance to take cover and draw their own weapons and kill the first gunman, the Pentagon said. The second gunman had reached the bunker by that point and shot at the bus with his own M4. But the troops were able to kill him before he could turn the M240B machine gun on the convoy.
Roland's Silver Star citation and accompanying narrative lauded his "exceptionally heroic actions" and said he "distinguished himself by gallantry" the night he died.
"Captain Roland gave the last full measure and sacrificed his own life to preserve the lives of his teammates," the narrative said. "If Captain Roland had not used his final breath to alert everyone around him of the impending threat while simultaneously moving his team away from danger, the losses would have been catastrophic. His actions saved countless lives, including the Special Operations Task Force-Afghanistan commander, who was on Captain Roland's vehicle that night."
The Silver Star is the military's third-highest decoration for valor in combat. More than 70 Silver Stars have been presented to airmen since 2001, and of those, 35 have gone to special tactics airmen.
"Matt was a fierce, courageous leader who gave his all for his team and his country," Lt. Col. Paul Brister, who commanded Roland at the 23rd, said in an Air Force release. His last actions embody the sort of man he was: full of character and courage. He is truly a hero."