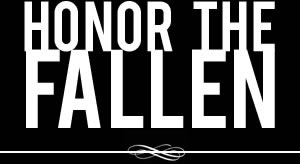 Honoring those who fought and died in Operation Enduring Freedom, Operation Iraqi Freedom and Operation New Dawn
Search Our Database
Air Force Capt. William H. Dubois
Died December 1, 2014 Serving During Operation Inherent Resolve
---
30, of New Castle, Colo., died Dec. 1 when his F-16 aircraft crashed near a coalition air base in the Middle East. He was assigned to the 77th Fighter Squadron, Shaw Air Force Base, S.C.
---

Air Force identifies pilot killed in Middle East crash
By Brian Everstine, Staff Writer

The Air Force has identified Capt. William Dubois as the F-16 pilot killed earlier this week in a crash in the Middle East.

Dubois, 30, died when his aircraft crashed shortly after takeoff while heading out on a mission in support of Operation Inherent Resolve, the military's battle against Islamic State fighters in Iraq and Syria.

Dubois, of New Castle, Colorado, was assigned to the 77th Fighter Squadron at Shaw Air Force Base, South Carolina.

The F-16 crashed about 11 p.m. Sunday at an unnamed base in the region. U.S. Central Command would not say if the jet was headed to Iraq or Syria. While the F-16 was on a combat mission, the pilot encountered a problem and crashed in a "non combat related incident."

The cause of the crash is under investigation.

The mishap is the second fatal F-16 crash of a 77th Fighter Squadron pilot on a combat mission in the past two years. On April 2, 2013, Capt. James Steel was killed when his jet crashed into a mountain near Bagram Field in Afghanistan following a close air support mission.

U.S. and coalition jets have ramped up their fight against IS targets and conducted 28 airstrikes between Nov. 28 and Dec. 1 in both Iraq and Syria using attack, fighter and remotely piloted aircraft.