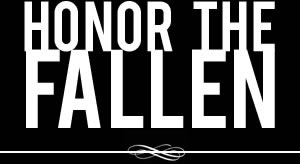 Honoring those who fought and died in Operation Enduring Freedom, Operation Iraqi Freedom and Operation New Dawn
Search Our Database
Air Force Maj. David L. Brodeur
Died April 27, 2011 Serving During Operation Enduring Freedom
---
34, of Auburn, Mass., assigned to 11th Air Force, Joint Base Elmendorf-Richardson, Alaska; died April 27 in Kabul, Afghanistan, of wounds sustained from gunfire from an Afghan military trainee.
---
Fallen airmen's bodies arrive at Dover
By Jill Laster
Staff writer
DOVER AIR FORCE BASE, Del. — The bodies of eight airmen killed in Afghanistan returned to the U.S. early April 30, with the Air Force's top leader in attendance.
The airmen and a U.S. contractor died April 27 when an Afghan pilot opened fire at Kabul International Airport, reportedly after an argument.
Top Air Force and military leaders — including Joint Chiefs Chairman Adm. Mike Mullen, Air Force Chief of Staff Gen. Norton Schwartz and Chief Master Sergeant of the Air Force James Roy — were in attendance for the dignified transfer.
The Defense Department on April 29 released the names of the eight airmen killed in the attack. They include:
* Lt. Col. Frank D. Bryant Jr., 37, of Luke Air Force Base, Ariz.
* Maj. Philip D. Ambard, 44, of Buckley Air Force Base, Colo.
* Maj. Jeffrey O. Ausborn, 41, of Randolph Air Force Base, Texas.
* Maj. David L. Brodeur, 34, of Joint Base Elmendorf-Richardson, Alaska.
* Master Sgt. Tara R. Brown, 33, of Joint Base Andrews-Naval Air Facility Washington, Md.
* Maj. Raymond G. Estelle II, 40, of Joint Base Langley-Eustis, Va.
* Capt. Nathan J. Nylander, 35, of Davis-Monthan Air Force Base, Ariz.
* Maj. Charles A. Ransom, 31, of Langley-Eustis.
Also on April 29, the International Security Assistance Force released details of its initial investigation into the shooting, "in light of inaccuracy in media reports to date on this incident," according to an ISAF release.
ISAF concluded that the gunman, who was carrying two weapons, left the room where the shooting occurred severely wounded, dying in a different location within the building. He appeared to be acting alone and had no connection with the Taliban, according to ISAF.
---
Memorial held for airman killed in Afghanistan
The Associated Press
AUBURN, Mass. — About 750 people attended a memorial service for a senior U.S. Air Force officer from Auburn who was killed by an Afghan military pilot said to be distressed over his personal finances.
Maj. David Brodeur, seven other U.S. troops and an American civilian contractor were fatally shot April 27 at the airport in the Afghan capital of Kabul.
The service Saturday for the 34-year-old Brodeur was held at the North American Martyrs Church in Auburn and attended by Gov. Deval Patrick and U.S. Sens. Scott Brown and John Kerry.
About 200 people, some holding American flags, stood on a quarter-mile stretch of street leading to the church
Brodeur was married with two children. His wife, Susan, says Brodeur was an adviser to the Afghan Command and Control center under NATO Air Training Command-Afghanistan.