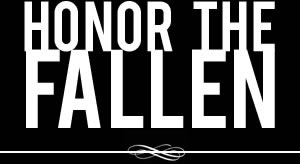 Honoring those who fought and died in Operation Enduring Freedom, Operation Iraqi Freedom and Operation New Dawn
Search Our Database
Air Force Maj. Gregory Stone
Died March 25, 2003 Serving During Operation Iraqi Freedom
---
40, of Boise, Idaho; assigned to 124th Air Support Operations Squadron, Idaho Air National Guard, Boise; died of injuries suffered in a grenade attack March 22 near the Iraq-Kuwait border.
---
When George Peabody wrote a Sunday column for the Rapid City Journal, back in 1995, lamenting the lack of Internet access in the South Dakota city, he got a high-speed call from Gregory Stone, an officer at the nearby Air Force base.
"At 7:15 in the morning when my column appeared — I had barely finished my first cup of coffee — he called me up and said, 'Hey, it's happening,' " Peabody said.
In fact, Stone and an Air Force buddy were already bringing a high-speed line to the city. Within weeks, the three men were business partners — despite Stone's day job as a weapons systems officer flying on B-1 bombers.
Stone died Tuesday from injuries he incurred when an Army Sgt. Asan Akbar allegedly threw hand grenades into several command tents in Kuwait on Sunday.
"He loved possibilities. He had really bright eyes. A ready smile. Lots of energy, a really self-possessed guy. Confident and passionate," Peabody said. "He'd get angry when things wouldn't go right. He cared about what he did."
When the third partner in the Internet venture died in a B-1 training flight crash in 1997, Stone came back from his military posting in Idaho to help arrange a B-1 flyover at the funeral.
"He had that kind of caring attitude," said Air Force Capt. Kim Gibeling, who knew Stone since they trained on B-1s together in 1996.
Stone's brother, Frank Lenzi, a managing editor at KPAM radio station in Portland, Ore., said it was "infuriating" to learn a fellow U.S. soldier could have killed Stone.
"It's shocking, that out of all the people that are over there, that he was one of them (who died). And then, on top of that, for all the things that could have happened, it was apparently one of our own people who tossed a grenade," Lenzi said.
Stone, 40, lived in Boise and had worked at the Air Expeditionary Force Battlelab at Mountain Home Air Force Base there. He left the Air Force in 2000, but was an Air National Guardsman.
Stone was hoping to put some of his projects into practice overseas, said Col. Steve Duresky, commander of the battlelab. "He was fired up about" being sent overseas, Duresky said. "He's as hard-charging as they come."
He liked to camp, to ski, to read military history, and to spend "all the time he could" with his two sons, ages 11 and 7, said his father, Richard Stone of Riggins, Idaho. "He was just great to be around. I remember when he would make pizza. He was a terrific pizza maker. From scratch."
He also made time for his father. When Richard Stone had a heart attack in 1999, Greg came home to look after him. "We were just kind of getting to know each other."
"I had a lot of concern," when Stone was sent to the Middle East, said his father, who had served in the Marines. "I know it was something he felt very strongly about and wanted to do. But you hate to see your kids do that."
— USA Today, Associated Press