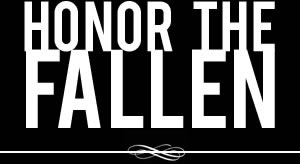 Honoring those who fought and died in Operation Enduring Freedom, Operation Iraqi Freedom and Operation New Dawn
Search Our Database
Air Force Maj. Kevin H. Sonnenberg
Died June 15, 2007 Serving During Operation Iraqi Freedom
---
42, of McClure, Ohio; assigned to the 112th Fighter Squadron, Toledo, Ohio; died June 15 when his jet crashed five miles north of Balad Air Base, Iraq. The cause of the crash is under investigation.
---
Friends remember airman killed in Iraq
The Associated Press
When Lt. Col. Scott Reed first met Air Force Maj. Kevin Sonnenberg, he had a very businesslike demeanor, almost gruff. Later, he learned that it was all an act.
Reed's opinion changed when the major brought his father to a group dinner. "That dinner was the telling point," he said.
"After I got to observe him interact with his father, I realized I had it all wrong. He so respected and honored his father and he just struck me as a family man."
Sonnenberg, 42, of McClure, Ohio, was killed June 15 when his F-16 fighter crashed shortly after takeoff from Balad Air Base in Iraq. He was assigned to Toledo.
A 1983 high school graduate, Sonnenberg also worked as a pilot for Delta and farmed with his father. "He grew up working sunup to sunset and that's how he approached all of his responsibilities," Reed said. "He was willing to put everything aside until the job was done and done well."
"I've known Kevin ever since he was a baby," said Galen Houser, a past commander of an American Legion Post. "He was an all-American boy. He never got in trouble. He was a community man, a community kid."
He is survived by his wife, Lindsay.