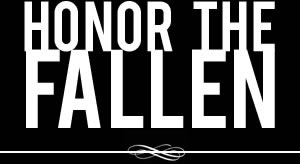 Honoring those who fought and died in Operation Enduring Freedom, Operation Iraqi Freedom and Operation New Dawn
Search Our Database
Air Force Senior Airman Adam P. Servais
Died August 19, 2006 Serving During Operation Enduring Freedom
---
23, of Onalaska, Wis.; assigned to 23rd Special Tactics Squadron, Hurlburt Field, Fla.; killed Aug. 19 when his vehicle came under hostile fire in Uruzgan province, Afghanistan.
---
Fallen airman remembered as team player
By Bruce Rolfsen
Staff writer
Senior Airman Adam P. Servais, 23, was the kind of recruit the Air Force Special Operations Command prizes for its combat controllers.
While growing up in western Wisconsin, Servais played high school football in the fall and hockey in the winter.
His rough-and-tumble sports background prepared Servais for nearly two years of training before he could deploy as a combat controller. He was on his second overseas deployment when he died in Afghanistan during a battle with insurgents.
"He enjoyed the team that he trained with and he didn't need recognition. He didn't want to be a big deal," Servais' father, Peter, recalled.
Servais was assigned to the 23rd Special Tactics Squadron at Hurlburt Field, Fla., as a combat controller.
His first deployment overseas was to Iraq. Earlier this year, Servais deployed a second time, to Afghanistan.
On Aug. 19, word reached the Servais family that Adam Servais had died in Afghanistan during a battle.
In a written statement, the Servais family thought not only of him but also the well-being of his squadron mates.
"While his loss is a tragedy, we are so proud of him," the family statement said. "We will honor Adam's memory by continuing to support his squadron. We hope they will all come home safely."
Details of the battle in which Servais died are scarce, but this is what military commands have acknowledged:
Servais was part of a team of U.S. troops working with an Afghan National Army combat patrol near the town of Tarin Kowt in the southern part of Uruzgan province,
The mountainous province has been the scene of frequent battles between Taliban and al-Qaida fighters and coalition forces. During the first three weeks of August, U.S. warplanes responded to at least seven calls for close-air support in the province.
As a combat controller, Servais' primary job would be to advise his commander about options for close-air support from airplanes and helicopters and guide in close-air strikes. He could also direct air drops of supplies.
While Servais' unit was on the move in vehicles, the unit came under small-arms fire. The Afghan and U.S. troops fired back, but on their own couldn't hold back an insurgent force of 100 to 150 fighters.
During the four-hour fire fight, French Mirage 2000s and U.S. A-10 Thunderbolts arrived overhead. The A-10s strafed the enemy positions with their 30 mm cannons and released at least one 500-pound bomb.
During the battle, Servais and an Afghan soldier were fatally wounded. Also wounded were three U.S. servicemen who weren't identified.
At Hurlburt Field, his squadron commander, Lt. Col. Eric Ray, remembered Servais.
"He was a hard charging, highly spirited airman with tremendous drive and dedication," Ray said.
A memorial service for Servais at Hurlburt Field was set for Aug. 25. Funeral services were pending.
Bruce Rolfsen covers special operations. He can be reached at (703) 750-8647 or brolfse@airforcetimes.com.