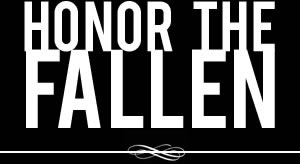 Honoring those who fought and died in Operation Enduring Freedom, Operation Iraqi Freedom and Operation New Dawn
Search Our Database
Air Force Senior Airman Ashton L.M. Goodman
Died May 26, 2009 Serving During Operation Enduring Freedom
---
21, of Indianapolis; assigned to the 43rd Logistics Readiness Squadron, Pope Air Force Base, N.C.; died May 26 near Bagram Air Field, Afghanistan, of wounds sustained from an improvised explosive device. Also killed was Lt. Col. Mark E. Stratton II.
---
Roadside bomb kills PRT commander, airman
By Bruce Rolfsen
Staff writer
Senior Airman Ashton L. M. Goodman was 21 years old and in the Air Force for less than three years; Lt. Col. Mark E. Stratton came up through the ranks as a navigator and left his Pentagon desk job for a year in Afghanistan.
On Tuesday, both died when a roadside bomb exploded as they drove in Afghanistan near Bagram Airfield.
A third person also died in the attack, but as of Wednesday afternoon had not been identified by the Pentagon.
Goodman, a vehicle operator dispatcher, was assigned to the Panjshir Provincial Reconstruction Team and deployed from the 43rd Logistics Readiness Squadron at Pope Air Force Base, N.C. She grew up in Indianapolis.
Stratton, 39, commanded the PRT. He was deployed from the Joint Staff's plans and program office at the Pentagon, an Air Force spokesman said.
Provincial reconstruction teams specialize in helping Afghan communities with development projects such as building roads and schools, expanding medical services and providing electrical power. Panjshir Province is located in the mountains north of Bagram Airfield.
A Pope spokesman said Goodman enlisted in July 2006 and arrived at the base in October 2006. She had already been on one deployment prior to joining the Panjshir team in June 2008 for a yearlong stay in Afghanistan.
"We will all feel sorrow as a result of her death, but should celebrate in how she chose to live her life, her commitment and dedication," said Col. John McDonald, 43rd Airlift Wing commander.
Before starting the Pentagon staff post, Stratton flew as a senior navigator onboard RC-135 Rivet Joint reconnaissance aircraft. On the Joint Staff, he served as an executive assistant for the deputy director for politico-military affairs-Asia.
Stratton's Air Force career began in 1992 after receiving his commission through the Reserve Officer Training Corps and graduating from Texas A&M University in 1991.
He was raised in Foley, Ala.
Stratton's survivors include a wife and three children in the Washington area.
"Mark was just an all around wonderful person," Stratton's step-father, Buddy York, told WKRG-TV. "The three things that were more important to him were God, his family and the military."
---
Goodman served as role model for Afghan women
The Associated Press
If Ashton L.M. Goodman had a choice of driving a sedan or a 40-foot tractor-trailer, she'd pick the tractor-trailer.
"She was a work-hard, play-hard girl," said a friend, Airman 1st Class Vrajhi Brisby. "She didn't care if she broke a nail, got greasy, got sweaty. If she messed up her hair, she didn't care. Even if you were sitting in the truck, she got dirty."
Goodman, 21, of Indianapolis died May 27 near Bagram Air Field of wounds from a roadside bomb. She was a 2006 high school graduate and was assigned to Pope Air Force Base, N.C.
She mentored Panjshir's female Afghan leadership, advancing the economic and social development of women in the province. On May 18, she helped deliver much-needed food and house supplies to more than 100 poor women.
"Her vivacious spirit, zest of life, and eagerness to experience it all will forever be remembered by our team," said Capt. Stacie N. Shafran.
In high school, she was member of the Japan Club and participated in the Zoo Teen Club, in which she volunteered at the Indianapolis Zoo. She was training to become a biologist.
She is survived by her parents, Vicki and Mark, and stepmother, Chasity.