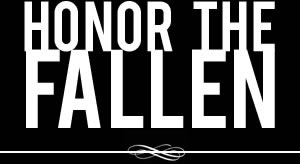 Honoring those who fought and died in Operation Enduring Freedom, Operation Iraqi Freedom and Operation New Dawn
Search Our Database
Air Force Senior Airman Daniel R. Sanchez
Died September 16, 2010 Serving During Operation Enduring Freedom
---
23, of El Paso, Texas; assigned to 23rd Special Tactics Squadron, Hurlburt Field, Fla.; died Sept. 16 in Tarin Kowt, Afghanistan, while conducting combat operations.
---
Airman remembered for energetic personality
By Scott Fontaine
Staff writer
Daniel Sanchez was always in motion. He jumped off roofs and scaled fences as a kid, once getting into trouble for skateboarding off a shed onto the neighbor's trampoline. It only seemed natural that Sanchez became a combat controller when he joined the Air Force.
"He was always just go, go, go," his mother, Yvette Duchene, told Air Force Times. "When his instructor talked to us [at boot-camp graduation], it was the first time I found out what a combat controller was. He told us — and pardon my French — that my son would be a badass."
Sanchez, 23, suffered a gunshot wound Sept. 16 on a deployment to Afghanistan, dying at a medical facility in Oruzgan province. The Pentagon hasn't released much information on his death, and Duchene said she hasn't been told much.
The El Paso, Texas, native served with the 23rd Special Tactics Squadron at Hurlburt Field, Fla.
"This terrible loss is evidence of the ultimate sacrifice our men in Air Force Special Operations Command make to protect our country and our way of life," squadron commander Maj. Chris Larkin said in a release. "Danny was a fine airman and a valuable member of our close community, and he will be sorely missed. My deepest sympathies go out to the Sanchez family."
Sanchez joined the Air Force in 2006. He was seeking direction in life after graduating from high school and had considered joining the fire department. A friend told him about the Air Force special operations community, and he was sold, Duchene said.
She didn't want him to join because of the two ongoing wars, but he was adamant. Even when the training reached its most difficult, Sanchez told Duchene over the phone that he wasn't ready to give up.
"Mom," he told her, "I can't not do this. I'm not going to quit."
---
Sanchez was a 'ball of energy'
The Associated Press
Friends say Daniel Sanchez was a green-eyed, walking ball of energy who had a knack for persuasion, a passion for skateboarding and playing sports, and a creative streak that showed in his music and sketches.
His mother urged mourners at his memorial to live as Sanchez had, according to the El Paso Times in Texas.
"It's not easy because he took it one day at a time," Yvette Sierra Duchene said. "Get up, go to work, put a smile on your face and enjoy every second of your life."
Sanchez, 23, of El Paso, Texas, died Sept. 16 after a firefight in Oruzgan province, Afghanistan, during his first deployment. He had planned to become an instructor and make a career in the military.
Relatives wrote in his obituary that Sanchez was "always on the go, making things happen" and that one of his favorite quotes was a Theodore Roosevelt line about a man pursuing a worthy cause and being daring.
He graduated from Montwood High School in 2005 and fulfilled his dreams of flying and scuba diving as part of a Special Tactics Squadron at Hurlburt Field in Florida, where he was assigned.