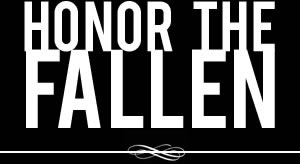 Honoring those who fought and died in Operation Enduring Freedom, Operation Iraqi Freedom and Operation New Dawn
Search Our Database
Air Force Senior Airman Elizabeth A. Loncki
Died January 7, 2007 Serving During Operation Iraqi Freedom
---
23, of New Castle, Del.; assigned to the 775th Civil Engineer Squadron, Hill Air Force Base, Utah; killed Jan. 7 by a vehicle-borne improvised explosive device while performing duties in the Baghdad area. Also killed were Tech Sgt. Timothy R. Weiner and Senior Airman Daniel B. Miller Jr.
---
IED kills 3 airmen
The Associated Press
DOVER, Del. — A former New Castle resident was one of three airmen killed Sunday in a bomb blast near Baghdad, the Pentagon said Monday.
Senior Airman Elizabeth A. Loncki, 23, died after her explosive ordnance disposal team was targeted by a car bomber near Al-Mahmudiyah, her family said. She is the first woman from Delaware to die in combat in Iraq.
Also killed in the blast were Tech. Sgt. Timothy R. Weiner, 35, of Tamarac, Fla. and Senior Airman Daniel B. Miller Jr., 24, Galesburg, Ill. The three were assigned to the 775th Civil Engineer Squadron, Hill Air Force Base, Utah.
Loncki, who was deployed to Iraq in August, was scheduled to return home in 20 days, her family said. Her boyfriend, Sgt. Jayson Johnson, also stationed at Hill, had planned to visit the family's New Castle home on Thursday to ask her father's permission to marry her, said Loncki's aunt, Tina Masiello.
Instead, Johnson will serve as a military escort for Loncki's body as it is transported to the mortuary at Dover Air Force Base and prepared for burial.
"She was a beautiful, beautiful child," a tearful Stephen Loncki said of his eldest daughter. "She loved her family and her family loved her. We miss her so much."
Loncki, a New Castle native, attended St. Peter the Apostle grade school and graduated from Padua Academy in Wilmington in 2001. She briefly attended the University of Arizona before enlisting in the Air Force.
"She wanted to contribute to the country," Masiello said, adding that Loncki expressed no reservations about going to Iraq.
"She was ready to go, it was a cause she deeply believed in," she said. "She told us not to worry."
Loncki last spoke to her family on Christmas Eve, as she opened presents her father had sent.
"I sent her a DVD of a concert and some popcorn, and filled her stockings with a bunch of Christmas goodies," said Loncki, adding that he also sent several news magazines after her daughter said she and her fellow soldiers didn't get a lot of information.
"She sounded melancholy," Loncki recalled. "She knew her family was together and you could tell she felt far away ... She was happy to talk to us, but a little sad, too, because she was so far away."
Masiello described her niece as a faithful Catholic who enjoyed rock music and swimming, and whose beauty belied an athletic toughness evidenced by her status as a walk-on starter on Padua's volleyball team and her ability to match boys push-up for push-up.
"She was incredibly pretty and petite and not somebody you would think of being on the bomb squad," Masiello said. "She had a smile that brightened up the room."
Family members said Loncki, who trained at Eglin Air Force Base in Florida before being stationed at Fort Hill, was one of only two women in her explosive ordnance disposal class.
"That's what she wanted to do," her father said. "She was a damn smart kid and she was good at what she did. I was always scared every second of the day, but she thought she could do some good. I believe in my heart that's what she was doing every day."
"It's a terrible thing these kids — the price they're paying for our freedoms," Loncki added. "It's just a terrible price to pay."
In addition to her parents, Loncki is survived by a 10-year-old sister. Funeral arrangements are pending.
Thirty-six Air Force troops are the among the more than 3,000 Americans who have died since the beginning of the Iraq war in March 2003.