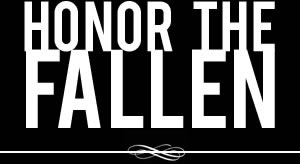 Honoring those who fought and died in Operation Enduring Freedom, Operation Iraqi Freedom and Operation New Dawn
Search Our Database
Air Force Senior Airman James A. Hansen
Died September 15, 2010 Serving During Operation Enduring Freedom
---
25, of Athens, Mich., assigned to the 46th Operations Support Squadron, Eglin Air Force Base, Fla.; died Sept. 15 of wounds suffered during a controlled detonation at Joint Base Balad, Iraq.
* * * * *
Small town 'numb' over death of airman
By Justin Hinkley
Battle Creek (Mich.) Enquirer
ATHENS, Mich. — A small village was numb as news spread of a local man admired by many killed in Iraq.
Military officials contacted Rich and Emily Hansen on the afternoon of Sept. 15 to tell them their son, Senior Airman Jimmy Hansen, 25, had been killed. It happened at Joint Base Balad, north of Baghdad in central Iraq, early Sept. 15.
"Numb," was how Rich Hansen Sr. said he felt late that day. "It can't be. It's not right."
The Pentagon said Sept. 16 that Hansen died of wounds suffered during a controlled detonation at Joint Base Balad. Jimmy Hansen's brother, Rich Hansen Jr., 27, said the airman was helping a friend with controlled detonations of captured bombs and "something went wrong."
The news spread quickly throughout the village of about 1,000 residents.
Although many are serving, Jimmy Hansen was the first child of Athens to die in combat operations in the Iraq or Afghanistan wars. Athens Area Schools Superintendent Rich Franklin, one of Jimmy Hansen's teachers before his 2003 graduation, said the community was "raw" with shock, disbelief and sadness.
Many hands reached out to help.
Athens teacher Judi Henckel, who taught Hansen and is a longtime friend of his parents, said she was with the Hansen family late into the night. The phone rang throughout the night, Henckel said.
Teary and tired at Athens Middle School, Henckel said she, too, was feeling numb.
"It really is just hard to believe it's really true," she said. "But [the family] is so strong. I'm so impressed by how strong they are for each other."
Henckel said Rich and Emily Hansen spoke to their son over video phone four days before his death, but Jimmy Hansen was whispering to keep from waking his roommates, so they had trouble hearing him.
As the Hansen family prepared to catch a plane first to Philadelphia for a military briefing and then to Dover Air Force Base, Del., to claim Jimmy Hansen's body, Henckel reminisced about the young man she called quiet, genuine and kind. He looked a lot like his father and his brother. He befriended kids others ignored.
"The thing I will remember most about Jimmy is his smile," Henckel said with a smile of her own. "You could tell he genuinely meant it when he said he was glad to see you."
She remembered a young Jimmy Hansen playing football, "looking way too small to be out on that field," his little rat-tail hair-do sticking out from under his helmet. Hansen dabbled in football later on, but he was a golf ace in high school. He wasn't the best student, but he was always well-behaved and attentive.
"Whatever he did, he gave 100 percent of what he had," Henckel remembered, "and you can't say that about every kid."
After high school, Jimmy Hansen worked at Gordon Food Service in Battle Creek for a time before deciding to follow his father's footsteps in the military. Rich Hansen Sr. was in the Air National Guard.
"I think he was sort of searching for the right thing and I think he thought he found it [in the Air Force]," Henckel said. "I know he was happy."
This was Hansen's first tour of duty in Iraq since joining the Air Force in 2008, Henckel said.
"Knowing Jimmy, knowing his family, I'm sure he was proud to be serving his country," Franklin said. "I'm sure he'd be proud to have people know he was doing his duty."
"I'm sorry and I don't know what else to say," said Sue Harvey, East Leroy Elementary secretary and another longtime friend of the Hansen family. "I know the community will be there for them."
"It's still, a little shock, a little numb right now," Rich Hansen Jr. said Wednesday night.
"But we've got a pretty tight community here and pretty good friends and families. We'll have lots of support, for sure."
* * * * *
Flags lowered in Hansen's memory
The Associated Press
LANSING, Mich. — Gov. Jennifer Granholm has ordered flags to be flown at half-staff for an airman who died in Iraq.
Flags are to be lowered Sept. 24 in honor of Senior Airman James A. (Jimmy) Hansen of Athens. The 25-year-old died Sept. 15 during a "controlled demolition" at Joint Base Balad.
Hansen was a member of the 46th Operations Support Section at Elgin Air Force Base, Fla. He graduated in 2003 from Athens High School.
His brother says Hansen was a few classes short of his bachelor's degree in public administration at Central Michigan University.
Visitation is scheduled for Sept. 24 at the Athens High gymnasium, and a funeral service is set for Sept. 25 at St. Philip Catholic Church in Battle Creek.
* * * * *
Family, friends pay last respects to fallen airman
By Barrett Newkirk
Battle Creek (Mich.) Enquirer
BATTLE CREEK, Mich. — As they recognized his death, the people who loved Jimmy Hansen celebrated his life.
Remembered as a happy and caring man, Hansen was buried Sept. 25 with full military honors at Fort Custer National Cemetery in Augusta following funeral services in St. Philip Catholic Church in Battle Creek.
Hansen, 25, died 10 days earlier in Iraq, where he was stationed with the Air Force.
The sun — visible much of the prior day — was obstructed by clouds the day of the funeral, the first Saturday of fall.
"Under this heavy sky, we bring heavy hearts over a heavy loss," the Rev. Charles Fischer said during the service.
Fischer said the people of Athens, where Jimmy had gone to school and where his family still lived, would remember Hansen as an eager Cub Scout who went on to play the drums and gain acceptance to the National Honor Society. Later, he would enroll at Western Michigan University before deciding to join the Air Force.
Jimmy's older brother, Rich Hansen Jr., spoke at the service and thanked the friends and neighbors helping his family through their grief.
He said there had been a lot of talk in recent days about whether Jimmy would have wanted so much attention placed on him, but the service was a helpful reminder that life goes on.
"If there's anything we can learn from this, it's that nothing is guaranteed," Rich Hansen said.
The procession from the church to the cemetery included more than 100 cars, a fire engine from the Athens Township Fire Department and more than 60 motorcycles ridden by members of the Patriot Guard Riders, a group that volunteers at military funerals.
Hansen, a senior airman, died Sept. 15 while helping a friend detonate captured bombs at Joint Base Balad, north of Baghdad.
Damon Lewis, 27, graduated from Athens High School in 2001, the same year as Rich Hansen.
Lewis said Jimmy, who was two years younger than him and Rich, was just like the rest of his family: fun-loving and a pleasure to be around.
"All of them are just very strong personalities, and are the types of people that other people are drawn to," Lewis said.
Chris Doyle knew Jimmy Hansen as a friend of his family and as a student. Doyle was principal of Athens High School while Hansen Jimmy was a student there. He is now the principal of Lakeview High School.
"He just loved to have fun," Doyle said after the funeral. "Was he the best of the best students? No, but he loved to have fun, and he was very respectful."
He said that seemed to be the feelings of the entire Hansen family.
"In this whole process of dealing with this, they just want to have fun," he said. "They want to celebrate Jimmy's life."
Dale Turpin, 28, also graduated with Rich Hansen, and Turpin's sister graduated with Jimmy.
Turpin remembered Jimmy as being able to hold his own among the group of older boys.
"He would come and hang out with us, and it wasn't like he was Rich's younger brother," Turpin said. "He was one of us."
Turpin fondly remembered talking and drinking with Jimmy the night of his sister's wedding, but that was just one of many good memories.
"That's how crazy this is," he said. "I have a lot. He was a big part of my life; his family is."
* * * * *
Interests included his fraternity, drumming, running
The Associated Press
James "Jimmy" Hansen was quiet, well-behaved and kind, the type of student who always gave his full effort and befriended other children who were ignored, according to a former teacher.
"You could tell he genuinely meant it when he said he was glad to see you," Judi Henckel told the Battle Creek (Mich.) Enquirer.
Hansen, 25, of Athens, Mich., died Sept. 15 of wounds suffered during a controlled detonation at Joint Base Balad, Iraq. He joined the Air Force in 2008 and was assigned to Eglin Air Force Base, Fla.
He graduated in 2003 from Athens High School, where he played golf. He had attended Kellogg Community College and Central Michigan University, where he was a member of the Phi Sigma Kappa fraternity.
In online memorials, those who knew him referred to "Jimmy" as a "faithful friend" who loved to have fun and had "a heart of gold." A former co-worker, Crystal Thomas, wrote that Hansen was hard working and that he could be shy at first but was honest with those he knew well.
He also liked to run and play the drums.
Survivors include his parents, Emily and Richard; brother, also named Richard; and fiancée, Megan Bottomlee.