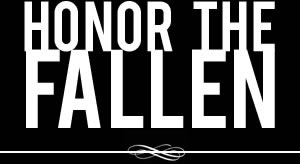 Honoring those who fought and died in Operation Enduring Freedom, Operation Iraqi Freedom and Operation New Dawn
Search Our Database
Air Force Senior Airman Jonathan V. Yelner
Died April 29, 2008 Serving During Operation Enduring Freedom
---
24, of Lafayette, Calif.; assigned to the 28th Aircraft Maintenance Squadron, Ellsworth Air Force Base, S.D.; died April 29 near Bagram, Afghanistan, of wounds sustained when his vehicle encountered an improvised explosive device.
---
Fallen airman remembered as full of life
Staff report
Senior Airman Jonathan A.V. Yelner — Vega to his friends — had no difficulty holding his own among the soldiers at Forward Operating Base Kutschbach, Afghanistan.
"As one of the very few airmen on the FOB, the other soldiers down there enjoyed razzing Yelner up quite a bit. He never let it bother him and was quick to shoot back with a smart comment," Army Capt. Casey McCausland, Kapisa South Civil Affairs team leader, recalled at his memorial service at Bagram Air Base.
Yelner, 24, was just a few months into a yearlong tour with the Army when he was killed April 29 by an improvised explosive device near Bagram. A bomb loader by training, he volunteered for the in-lieu-of tasking as a Humvee driver for the Kapisa and Parwan Provincial Reconstruction Team, a job he did carefully and conscientiously.
"From setting up the radios, to mounting the crew serve weapon ... we could always count on Yelner to get it done right the first time," McCausland said.
Master Sgt. Felipe Richards, the PRT first sergeant, remembered Yelner as a "smart, vibrant, full-of-life person who brought a smile to my face."
The California native enlisted in the Air Force in October 2003 and was assigned to the 28th Aircraft Maintenance Squadron at Ellsworth Air Force Base, S.D., as a weapons load crew member for the B-1B bomber, according to Bagram officials. It was his third deployment, but his first in support of Operation Enduring Freedom.
"I'm very proud of him," his father, Bruce Yelner of El Cerrito, Calif., told the San Francisco Chronicle. "He was performing one of the ... nobler duties of the military in Afghanistan. He did a lot of good for the local Afghans."