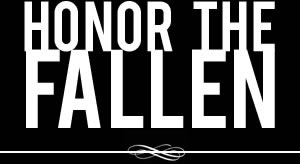 Honoring those who fought and died in Operation Enduring Freedom, Operation Iraqi Freedom and Operation New Dawn
Search Our Database
Air Force Senior Airman Mark A. Forester
Died September 29, 2010 Serving During Operation Enduring Freedom
---
29, of Tuscaloosa, Ala.; assigned to the 21st Special Tactics Squadron, Pope Air Force Base, N.C.; died Sept. 29 in Jangalak Village, Afghanistan, while conducting combat operations in Uruzgan province.
---
Combat controller killed in Afghanistan
By Jill Laster
Staff writer
An Alabama airman has become the service's fourth fatality in Iraq and Afghanistan in two weeks.
Senior Airman Mark A. Forester died in Uruzgan province Sept. 29 while conducting combat operations in the area. The 29-year-old worked with the 21st Special Tactics Squadron of Pope Air Force Base, N.C.
Forester, of Tuscaloosa, Ala., was a devout Mormon with a close-knit family, said his friend Michael Andrew. The airman also believed he was put on earth to defend the U.S.
"He was an unusual combination of characters in that he had this desire to kill the bad guys, but he was the most compassionate, kind, mild-mannered person you'd ever meet," Andrew said.
The 21st Special Tactics Squadron plans to honor Forester during a memorial service, but a date and time had not been set by Sept. 30. Maj. Edmund Loughran, the squadron's acting commander, said in a news release that Forester "believed with all his heart in serving his God, his country and his family."
"The unit mourns his loss, but we could not be more proud of his devotion to defending what he believed in most," Loughran said.
Forester's death in Afghanistan follows those of Senior Airman Daniel R. Sanchez, a combat controller who died Sept. 16 conducting combat operations, and Senior Airman Michael J. Buras, a bomb technician killed Sept. 21 in a bomb explosion.
Senior Airman James A. Hansen, an airfield management operations coordinator, died in Iraq on Sept. 15 during a controlled detonation.
Forester and Sanchez will be honored during the Walk for the Fallen, an 860-mile trek beginning Oct. 9 from Lackland Air Force Base, Texas, to Hurlburt Field, Fla.
The walk originally commemorated 12 fallen special tactics airmen, but Forester and Sanchez were added after their deaths. Each of the 15 active-duty airmen scheduled to participate in the walk will carry 50-pound rucksacks and batons, each with the name of one of the 14 fallen airmen.
Master Sgt. Kenneth Huhman, one of the event's organizers and chief of the combat control selection course at Lackland, said deaths often hit home in such a small career field.
One of the walking airmen will escort Forester's remains home, and another was close to Sanchez. But Huhman said the deaths will help motivate the airmen honoring fallen colleagues.
"We're always going to want to be motivated and remember the guys we lost," he said. "The fact we lost them so close to the walk, it does give a little additional inspiration."