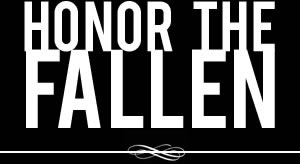 Honoring those who fought and died in Operation Enduring Freedom, Operation Iraqi Freedom and Operation New Dawn
Search Our Database
Air Force Senior Airman Matthew R. Courtois
Died September 20, 2009 Serving During Operation Iraqi Freedom
---
22, of Lucas, Texas; assigned to the 366th Security Forces Squadron, Mountain Home Air Force Base, Idaho; died Sept. 20 as a result of a nonhostile incident on Abdullah Al Mubarak Airbase, Kuwait.
---
Remembered as a family man
The Associated Press
Matthew R. Courtois was a family man, whether he was chasing his two stepchildren, Shaundra and Kaden, or just hanging out with relatives and friends.
"He always carried a smile and determined to get the job done," colleague Johannes Dias wrote in an online memorial, adding that the two had deployed together to Iraq.
Courtois, of Lucas, Texas, died Sept. 20 — a week before his three-month wedding anniversary — after a nonhostile incident at Abdullah Al Mubarak Airbase, Kuwait. The military was investigating his death and didn't release details. The 22-year-old was assigned to Mountain Home Air Force Base, Idaho.
The son of Steve and Sue Courtois, he was born in Arizona and grew up in Lucas. He attended Allen High School in Allen, Texas, and joined the Air Force in January 2006.
Courtois, an Eagle Scout, loved being outdoors, building fires and shooting or playing paintball. He also enjoyed singing karaoke and playing video games on an Xbox. He was a member of The Church of Jesus Christ of Latter Day Saints.
Courtois is also survived by his wife, Cheyenne; a brother, John; and two sisters, Carrie and Amy.