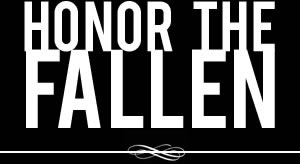 Honoring those who fought and died in Operation Enduring Freedom, Operation Iraqi Freedom and Operation New Dawn
Search Our Database
Air Force Staff Sgt. Andrew W. Harvell
Died August 6, 2011 Serving During Operation Enduring Freedom
---
26, of Long Beach, Calif.; assigned to 24th Special Tactics Squadron, Pope Field, N.C.; died Aug. 6 in Tangi Valley, Wardak province, Afghanistan, of wounds suffered when the CH-47 Chinook helicopter in which he was riding was shot down.


---

Friends have 'heavy hearts' after airmen deaths

By David Larter
Staff writer

One was a medic who abandoned plans to become a nurse anesthetist when he saw a recruiting ad for special operations. Another was a high school football player and wrestler who knew how to make people laugh. The third had a "terrier-type" mentality, according to his football coach.

All three were among the Air Force's elite — assigned to the 24th Special Tactics Squadron at Pope Field, N.C. And all three died Aug. 6, when the Taliban presumably shot down their Chinook helicopter during a night raid with soldiers and Navy SEALs.

"This crash leaves us in AFSOC with heavy hearts," said Lt. Gen. Eric Fiel, commander of Air Force Special Operations Command.

Friends remembered Tech. Sgts. John Brown and Daniel Zerbe, both pararescuemen, and Staff Sgt. Andy Harvell, a combat controller, as lifelong athletes who were proud of their jobs.

Brown, 33, grew up in Siloam Springs, Ark. The Pentagon listed his hometown as Tallahassee, Fla.

His mother, Elizabeth Newlun, told The Associated Press in a telephone interview that she was maintaining her composure so she could tell people about her son.

"I think I'm internally very upset. But at the same time, I'm so very proud of my son," Newlun said. "I want to make sure that everyone knows that he's a hero. I can fall apart later."

Brown attended John Brown University with plans of becoming a nurse anesthetist but joined the military after seeing a video about special operations units. He was also an athlete, Newlun said. He swam and played basketball.

"He just loved anything physical, anything athletic," she said. "If I wanted to have a conversation with him that was serious, I would have to shoot baskets with him. There's nothing athletic about me, but I realized that you have to get into other people's comfort zone to get information."

An Arkansas state representative and friend of Brown's, Jon Woods, also remembered his athleticism.

"When you think of what the ideal model of a soldier would be, he would be it," Woods told AP. "He could run all day. We lived down the street from each other and spent time together after school and hung out. Even if we had a long day of practice, he would put on his sneakers and run after practice."

Zerbe, 28, grew up in York, Pa., and played for Red Lion Area High School's football and wrestling teams.

His coach, George Shue, told The (Harrisburg) Patriot-News that Zerbe was a team player. He said he saw Zerbe about three years ago, and though he didn't talk a lot about what he did for the Air Force, he was proud of his job saving lives.

"He was proud of what he was doing," Shue told The Patriot-News. "I know he was doing what he wanted to be doing. I hope something we taught him about being a team player carried on to his life's mission."

Zerbe's friends and acquaintances took to Facebook to share memories.

One friend said Zerbe's good attitude was infectious.

"I still remember the days of you goofing around," the friend wrote. "The smile you had that lit up a room and how you always made people laugh. Dan you are a true hero: my hero."

Others wrote about his ability to cheer up friends.

"Dan, you always made me laugh when I wanted to cry," a friend wrote. "That, I'll always remember. You were sweet, kind and absolutely funny."

Harvell, 26, grew up in Long Beach, Calif. He lived with his wife and two small children in North Carolina, near Pope Field, according to the Los Angeles NBC affiliate.

His football coach at Miliken High School in California remembered Harvell as having the "heart of a lion" and said he brought a "terrier-type mentality" with him to every game.

"He had to because he was too small, too slow, but not when you took into account his heart," Kurt Diego told KNBC-TV. "It didn't surprise me at all when he chose to go into the military. He was always a guy that gave every ounce of whatever he had."

Harvell's older brother, Staff Sgt. Sean Harvell, also is a combat controller and received two Silver Stars last year for actions in Helmand province, Afghanistan.