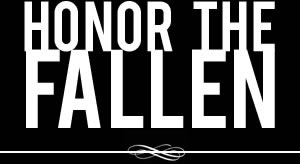 Honoring those who fought and died in Operation Enduring Freedom, Operation Iraqi Freedom and Operation New Dawn
Search Our Database
Air Force Staff Sgt. Brian McElroy
Died January 22, 2006 Serving During Operation Iraqi Freedom
---
28, of San Antonio; assigned to the 3rd Security Forces Squadron, Elmendorf Air Force Base, Alaska; killed Jan. 22 when his vehicle struck an improvised explosive device while he was conducting convoy escort duties in the vicinity of Taji, Iraq. Also killed was Tech. Sgt. Jason L. Norton.
---
Okla., Texas airmen killed by IED
Associated Press
OKLAHOMA CITY — Two airmen, one from Oklahoma and the other from Texas, were killed in Iraq when their vehicle struck an improvised explosive device while they were escorting a convoy near Taji, the Department of Defense said Tuesday.
Tech. Sgt. Jason L. Norton, 31, of Miami, Okla., and Staff Sgt. Brian McElroy, 28, of San Antonio, Texas, died on Sunday.
Both men were assigned to the 3rd Security Forces Squadron at Elmendorf Air Force Base, Alaska.
Norton's wife, Cristina Norton, said he was devoted to their two children, a son, 7, and a daughter, 8.
"He was the best father in the world, and I said that before anything happened," she said in a telephone interview with The Associated Press. "Family was his everything."
McElroy also was married with children, and officials said his wife is with her family in Colorado. Officials declined to release her name or location.
"For all of us, this has hit home. These two were family to us," Chief Master Sgt. William Watson, manager of the on-base security forces unit, said at a news conference. "It was a very hard blow for us when news of their passing came to us."
Cristina Norton wanted her out-of-state family here with her, so Elmendorf personnel took it upon themselves to take up a collection for plane tickets, according to Watson.
"People emptied their pocketbooks," he said.
Norton grew up in Miami and attended high school there and the military regards that as his hometown of record, but he has had several different postings.
He joined the Air Force in March 1992. He was stationed at McConnell Air Force Base in Kansas, F.E. Warren Air Force Base in Wyoming, Tinker Air Force Base in Oklahoma and Anderson Air Force Base in Guam before landing at Elmendorf in 2002. The couple met when he was stationed at Tinker and she was a college student.
Christina Norton said they both enjoyed Alaska, where she works as a school teacher.
"We were hoping to finish out his career here," she said.
Eve Knoll, Norton's sister-in-law, said Norton was an outdoorsman.
"He was a big hunter," she said. "He got a bear last season. He loved to fish and hunt elk and deer."
He was also fond of his military specialty.
"He was a canine trainer for the Air Force and he loved working with the dogs," Knoll said. "He loved it."
Norton was part of the 586th Expeditionary Mission Support Group, which has duties that include transportation and security, said Capt. Kelley Jeter, chief of external communications for the 3rd Wing. Norton, part of the security forces component of that unit, had been in Iraq since Nov. 11.
Norton received the Bronze Star and the Purple Heart posthumously on Monday. He also had at least six other medals, including four Air Force achievement medals.
Norton and McElroy were the second and third airmen from Elmendorf to die in recent combat. Airman Carl Anderson was killed in 2004.