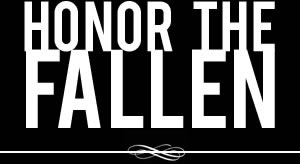 Honoring those who fought and died in Operation Enduring Freedom, Operation Iraqi Freedom and Operation New Dawn
Search Our Database
Air Force Staff Sgt. Brian P. Hause
Died October 23, 2008 Serving During Operation Iraqi Freedom
---
29, of Stoystown, Pa.; assigned to the 20th Equipment Maintenance Squadron, Shaw Air Force Base, S.C.; died Oct. 23 of non-combat-related medical causes at Balad Air Base, Iraq.
---
Staff sgt. mourned at Balad ceremony
Staff report
Friends and colleagues of Staff Sgt. Brian Hause, who died Oct. 23 at Joint Base, Balad, remembered his generosity in training younger airmen and his love for his children in a memorial ceremony at the base Monday.
Hause, an assistant noncommissioned officer-in-charge in the 332nd Expeditionary Maintenance Squadron Phase Dock, was found unresponsive on the floor of his room at about 9 p.m. Medics transported him to the Air Force Theater Hospital here but could not revive him. He was pronounced dead at approximately 9:30 p.m. His death was not combat related.
"I have to be honest with you — during times like this, even though my shepherd says I shall not want, I find myself wanting," Chaplain (Capt.) Douglas Collins said during the ceremony. "I find myself wanting the friendship of the one who's gone."
Hause, 29, was dedicated to his job, said Maj. Brian Godfrey, the 332nd EMXS commander. He was a good trainer, always willing to teach junior airmen more about aircraft maintenance.
"A day or two after Brian's arrival, I went to the phase section where he worked and met him and his co-workers," Godfrey said. "It was clear to me after spending just a few moments with them that they were a tightly knit group."
"He had an uncanny ability to make the whole section smile," recalled Staff Sgt. Amos Tolson, Hause's supervisor. "No matter how dirty, tired, hungry or sweaty we were, he knew what to say. Every day, he was always the first one there and the last to leave. On the days when we were rebuilding jets, and it looked like that jet would never fly again, Hause would make it happen."
Hause joined the Air Force in December 2001 and deployed to Balad from Shaw Air Force Base, S.C., with his unit in early October. He leaves two children, Alexis and Cody.
At the end of the service, Godfrey presented him with a posthumous Air Force Commendation Medal and Iraq Campaign Medal.
---
Airman remembered as a good friend who lived life to its fullest
The Associated Press
Josh Johnson easily remembers the first time he bumped into Staff Sgt. Brian P. Hause.
"I met him the first day of 10th grade," Johnson said. "The first morning I went to school, he walked up to me, put his arm around me, and said, 'Hi, I'm Brian, and you're going to be my new best friend.'" He was as good as his word.
"He was like a big tough guy, but at the same time he was a marshmallow on the inside," Johnson said.
Hause, 29, of Stoystown, Pa., died Oct. 23 of noncombat related medical causes at Balad Air Base. He was a 1998 high school graduate and was assigned to Shaw Air Force Base.
His yearbook entry said he loved guitar, reading and writing poetry. More recently, he took up photography, and loved riding motorcycles and four-wheelers. He was remembered in the yearbook with the phrase, "Never take a day for granted."
Divorced, Hause was the father of two children, Lexie, 7, and Cody, 4.
"He had an uncanny ability to make the whole section smile," recalled Staff Sgt. Amos Tolson, Hause's supervisor. "No matter how dirty, tired, hungry or sweaty we were, he knew what to say."