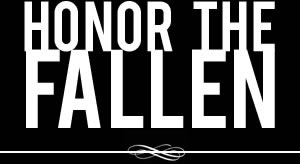 Honoring those who fought and died in Operation Enduring Freedom, Operation Iraqi Freedom and Operation New Dawn
Search Our Database
Air Force Staff Sgt. Ray Rangel
Died February 13, 2005 Serving During Operation Iraqi Freedom
---
29, of San Antonio; assigned to the 7th Civil Engineering Squadron, Dyess Air Force Base, Texas; killed Feb. 13 while performing a canal rescue mission in Balad, Iraq.
---
Airman dies trying to rescue soldiers in Iraq
Associated Press
SAN ANTONIO — A 29-year-old San Antonio airman died in Iraq while trying to rescue soldiers from a military vehicle that rolled into a canal.
Staff Sgt. Ray Rangel's mother, Cynthia Rangel, said that her son — who has three sisters — was both disciplined and tender.
"I had to have surgery two years ago, and he took leave to be with me," Cynthia Rangel said. "He was our only son, and he's been taken away."
Ray Rangel was a firefighter with the 7th Civil Engineer Squadron, based at Dyess Air Force Base in Abilene. He was killed Sunday in Iraq.
The former defensive back at a San Antonio high school was known to teammates as "Crazy Ray." He was deployed to Iraq in late September, spending Thanksgiving and Christmas apart from his family for the first time.
Family members are awaiting autopsy results to see if hypothermia played a role in the death of the 1994 high school graduate. He apparently drowned after disappearing in the water near Balad, about 50 miles north of Baghdad.
According to Defense Department officials, three U.S. service members died in the rollover. Five military members of a rescue crew were treated at a military hospital and are expected to recover.
Rangel married and enlisted after high school and bought a house in Abilene just before deploying. He coached his oldest son's youth football team, while his wife, Selena, coached cheerleaders. Their three sons, ages 7 to 11, played football, and their daughter, 5, cheered on the sidelines.
"He told me, 'If anything should happen to me, remember I was doing what I wanted to do,"' said his father, Federico Rangel.
"He said, 'Dad, every night before I go to bed, I read a psalm,"' said the father, a Christian Pentecostal minister.