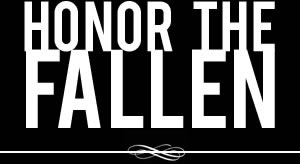 Honoring those who fought and died in Operation Enduring Freedom, Operation Iraqi Freedom and Operation New Dawn
Search Our Database
Air Force Staff Sgt. Thomas A. Walkup Jr.
Died November 23, 2003 Serving During Operation Enduring Freedom
---
25, of Millville, N.J.; assigned to the 20th Special Operations Squadron, Hurlburt Field, Fla.; killed in a MH-53M helicopter crash on Nov. 23, 2003, in Afghanistan.
---
Friends, family pay tribute to staff sgt.
By Giselle Sotelo
The Daily Journal (Vineland, N.J.)
MILLVILLE, N.J. — Air Force Staff Sgt. Thomas A. Walkup Jr. was honored in death Thursday much as he had lived - gloriously.
Bearing the prestigious Purple Heart and Medal of Honor, his newly pressed military uniform hung along one side of the flag-draped coffin that cradled the fallen airman.
And one mustn't overlook his shoes, said Walkup's mother, Patricia, pointing to the polished pair poking out from beneath the uniform.
Walkup died Nov. 23 when his MH-53M Pave Low helicopter crashed near Bagram, Afghanistan.
Thursday evening's ceremony - complete with honor guardsmen from Bayside and Southern State prisons - marked the first viewing for Walkup at St. John Bosco Church. It will continue from 9 to 11 a.m. today followed by a funeral service.
Flanking the opposite side of the coffin were Walkup's flight helmet, camouflage gear and volunteer firefighter badge carefully arranged in a fitting tribute to the man who died serving his country.
He was 25.
"Oh my God, he grew up to be a man," said Patricia, gazing lovingly at an enlarged image of her son taken just 20 hours before the crash.
As other photographs on display demonstrated, there were many faces to Thomas A. Walkup Jr.
"This one is him, this is Tom, this is Tom," said his wife, Carissa Walkup, pointing from one image to the next in a framed photographic montage.
Thomas, grinning with a rubber glove on his head.
Thomas and Carissa vacationing in Mexico.
"He was usually always smiling," Carissa remembered fondly.
At a table decked with framed images of Walkup and his family, one frame read: "Some pursue happiness - others create it."
The photograph mounted inside showed Walkup sporting a Happy New Year hat and gleefully blowing on a party favor.
"He was fun, like, all the time," said Kayla Murphy, 14, whom Walkup occasionally baby-sat. "He was the fun baby-sitter."
She recalled the time Walkup accidentally locked them outside her home and had to break his way back in through the kitchen window.
"I still have a dented screen," joked Kayla's mother, Rosie Murphy, 47.
Air Force Staff Sgt. Jay Hensley, 42, of Andrews Air Force Base bears Walkup's imprint in the unique nickname he fashioned for him, "Buddha."
"I don't have hair. I never spoke and when I did, they said I spoke words of wisdom," he said. "It kind of stuck."
Walkup and Hensley participated in the same helicopter training course in Albuquerque and were roommates.
Walkup's family chose Hensley to escort his remains here from Dover Air Force Base in Delaware.
But there was another side to Thomas A. Walkup, Jr.
"That's him being military," said Carissa, pointing to Walkup's stoic poses in military uniform that formed part of the montage. "He was very serious about what he did."
"He was a very sharp student," Hensley said of Walkup's military proficiency. He advanced so quickly, that "he left his pilots and other flight students behind."
Members of the American Legion and VFW posts in Bridgeton, Vineland and Millville joined the Vineland's Marine Corps League at the military hero's viewing.
The Millville Fire Department also was listed in the guest book.
"Tom was one of us. He's a comrade in arms," said Russ Samano, chaplain with American Legion Post 82. "We're here to honor his service and support his family."
Walkup's myriad outstanding qualities added up to the perfect package.
"He was a much better person than I am," said his father, Thomas Walkup Sr. "Nobody didn't like my son. He was the kind of kid everybody liked."
And he'd finally arrived at the perfect place.
"At least he's home," Patricia told Mayor James Quinn. "This is where he would've wanted to be.
"I'm just so proud of Millville," she said.
"We're proud of Tommy," Quinn responded. "He's our hero."
---
Community unites to honor lost airman
MILLVILLE, N.J. — For Patricia Walkup, the festive holiday standard "I'll Be Home for Christmas" is an agonizing reminder of her son's absence.
So, too, is Dolly Parton's classic "Hard Candy Christmas," which the local mother cooed to her son and daughter growing up.
For Walkup, the holidays are not about last-minute gift shopping or the usual celebratory fanfare.
They're about making funeral arrangements and coping day-to-day with the recent loss of a beloved son.
Air Force Staff Sgt. Thomas A. Walkup Jr. died Nov. 23 in a helicopter crash near Bagram, Afghanistan. He was 25.
"I'm taking it day by day, you know, because everything still seems so new," Patricia Walkup said. "It's tough."
The past month has been a trying time for the Walkup family of Millville.
First came the dreaded news from Air Force officials that Thomas' helicopter had crashed and his whereabouts were unknown.
For 39 hours, family members endured the seemingly unbearable anguish and uncertainty of not knowing what had become of the Millville High School graduate who joined the service at 18 and proudly fought in defense of his country and its ideals.
Then emerged the hope of their son's eventual homecoming, which ended with the tragic news of his death.
There was the flight to Florida, to attend an emotional memorial service at Hurlburt Field - Walkup's home base - in honor of the four airmen killed in the helicopter crash.
They relived the pain during a local viewing and funeral Mass held earlier this month at St. John Bosco Church, where Walkup once served as an altar boy.
The pain does not end for the family, and is especially acute now, knowing Thomas was home this time last year.
Walkup will be buried Tuesday with standard military honors, a 21-gun salute and a fly-over at Arlington National Cemetery in Virginia, his mother said. Military escorts and Millville police officers will accompany Walkup's remains to the cemetery.
The decision to bury her son among the nation's war heroes was easy, despite the cemetery's distance from her Briar Drive home.
"That's where he belongs," Patricia said. "I just think that he's with us in our heart anyway."
The Elks Lodge of Millville, where Thomas' father is a member, is arranging charter bus transportation for residents interested in attending the ceremony. Transportation is free.
"We're hiring as many buses as it takes," said Garry Cheseman, the lodge's day bartender. "The Elks care, and the Elks share and we always try to help somebody out."
The Holly City's spirit of giving has never ceased to awe Patricia Walkup.
Yellow ribbons sprung up like fields of daisies at local homes after Patricia's plea for residents to display the bows in honor of her son and other American military personnel.
Flags throughout the city were flown at half-staff and the municipal Christmas tree at City Hall is decorated with yellow ribbons featuring American flags.
The marquis at the Levoy Theatre on High Street bears a salute to the fallen hero and one day of the weekend-long Wheels & Wings Airshow next year will be dedicated in his honor. In commemoration of Walkup's service as a volunteer firefighter with the Holley-Navarre Fire Department in Florida, the Millville Fire Department donated its firetruck to transport Walkup's remains from the local funeral service to Barbetti's Funeral Home, where they will stay until the burial.
"Every time I look at the flags on the houses and all, it makes me feel great," his mother said.
The holidays were a quiet affair for the Walkups. Despite the tragedy, Patricia has received perhaps the greatest Christmas gift any mother could want.
"Everybody imagines what their kids will be like," she said. "I couldn't have expected any more of him."
— By Giselle Sotelo / The Daily Journal (Vineland, N.J.)
---
Staff Sgt. Thomas A. Walkup Jr., 25, a flight engineer from Millville, N.J. was among five service members killed when an Air Force special operations helicopter crashed on Nov. 23, 2003, in Afghanistan.
Walkup's family told The Daily Journal newspaper in New Jersey that Air Force officials notified them of his death Tuesday (Nov. 25) evening.
"He didn't make it," his mother, Patricia Walkup, told the newspaper. "I know he's with me."
The family nervously awaited word on his fate since receiving news Monday (Nov. 24) that he had been aboard the crashed helicopter.
"You see it on the news all the time, but you never expect it to be one of your own," Susan Justis, Walkup's older sister, said Monday.
His mother cried Monday when she read aloud an e-mail her son had sent recently.
"I will fly with two American flags in my tactical bag, one for each of you," he wrote. "I will continue to fly these flags with me through all I encounter, then hopefully one day I'll get the chance to give them to you personally."
Walkup enlisted in the Air Force at 18, soon after graduating in 1996 from Millville High School where he played on the junior varsity baseball team. He was a volunteer firefighter at Hurlburt, said his father, Thomas Walkup Sr.
— Associated Press