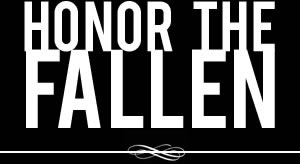 Honoring those who fought and died in Operation Enduring Freedom, Operation Iraqi Freedom and Operation New Dawn
Search Our Database
Air Force Staff Sgt. Todd J. Lobraico Jr.
Died September 5, 2013 Serving During Operation Enduring Freedom
---
22, of New Fairfield, Conn.; assigned to 105th Security Forces Squadron, Stewart Air National Guard Base, N.Y.; died Sept. 5 of wounds caused by small-arms fire near Bagram Airfield, Afghanistan.
---
N.Y. flags to be lowered for fallen airman
The Associated Press
ALBANY, N.Y. — Flags on New York state government buildings will fly at half-staff on Tuesday to honor a New York Air National Guard member who died in Afghanistan last week.
Gov. Andrew Cuomo has directed flags be lowered to honor 22-year-old Staff Sgt. Todd Lobraico Jr. of New Fairfield, Conn.
Lobraico was killed by small arms fire on Thursday while on patrol outside Bagram Air Base. He was a member of the 105th Security Force Squadron, an element of the 105th Airlift Wing at Stewart Air National Guard Base in Newburgh.
Lobraico's death is the first New York Air National Guard death in combat since operations began in Afghanistan in 2001.
Connecticut Gov. Daniel Malloy also ordered his state's flags to fly at half-staff in honor of the fallen airman.
---
Staff. Sgt. Todd Lobraico Honored At Vigil In New Fairfield

By Nicholas Rondinone and Jesse Leavenworth
The Hartford Courant

NEW FAIRFIELD — At a ceremony planned to honor the 12th anniversary of the attacks of Sept. 11, scores of people came out to honor a native who died recently while deployed in Afghanistan.

At the vigil outside the town's senior center, members of the armed forces joined family, friends and others who came out to remember Air Force Staff Sgt. Todd James "TJ" Lobraico Jr., 22, of New Fairfield, and also to honor the victims of 9/11.

"The recent passing of Staff Sgt. TJ Lobraico serves as a reminder to everyone that we should never forget the events of [Sept. 11]," said New Fairfield First Selectman Susan Chapman. "Our community has paid a high price for the events of that day, and I ask that we all never forget."
Lobraico was on his second combat tour when he was wounded by small arms fire near Bagram Airfield, according to a release from the U.S. Department of Defense. He was the first member of the New York Air National Guard to die in a combat zone since Sept. 11, 2001, according to the release.

Lobraico's remains were expected to arrive at Dover Air Force Base in Delaware on Saturday.

A friend of Lobraico's, John Pastore of New Fairfield, remembered him as a person who was always never turned down a request for help.

"He was one of those kids that never said no to anything. … He always was willing to do anything," Pastore said.

"He helped those around him," Pastore said. He remembered one time when he asked a dozen or so friends, including Lobraico, to help him move out of his apartment and Lobraico was the only one who showed up.

Friends at the vigil wore tuxedo T-shirts, a personal favorite of Lobraico's, to honor their fallen friend, according to a friend who didn't wish to have his name in the paper.

Lobraico, a 2008 graduate of New Fairfield High School, was assigned to the 105th Security Forces Squadron at Stewart Air National Guard Base in Newburgh, N.Y.

Chaplain Eric Wishmar of the Connecticut Air Guard told those in attendance that his team fought much like the Army.

Lobraico was sent with a team to Afghanistan at the end of June. Lobraico also had served in Iraq from December 2010 to June 2011, according to the New York State Division of Military and Naval Affairs.

In remarks, Wishmar noted Lobraico's many service awards and medals, including the Air Force Expeditionary Service Ribbon and the National Defense Service Medal.

"Sgt. Lobraico now joins the nearly 1 million other men and women who have died defending America since our nation's founding," Wishmar said. "His name will join the roll call faithfully shared by our veterans each year and those ... who have laid down their life in service of our country."

"This fine, young airman had already served in a combat zone once before and knew the risks he was facing," Col. Timothy LaBarge, commander of the 105th Airlift Wing, said. "Despite that, he did his job professionally and with courage. He will be missed by all who served with him and knew him."

Gov. Dannel P. Malloy ordered flags in Connecticut to half-staff in Lobraico's honor.

"This loss reminds us of the dangers faced by our men and women stationed overseas," Malloy said. "We should all be grateful for their service and sacrifices to our country."

Lobraico was remembered by teachers as a kind young man who was involved in many charitable causes while at the high school.

"It was this compassion and sense of honor and duty that led him to proudly serve his country," his former social studies teacher, Chris Welter, said. "Our community and our country have lost an amazing young man."

"He will be remembered for his smile and support of school programs," Superintendent of Schools Alicia Roy said. "We are proud of students who choose to join the military to defend the United States. We are deeply saddened when that commitment costs the ultimate sacrifice. We will always remember and be thankful for TJ's dedication to our country."

Lobraico comes from a military family. His father, Todd Lobraico, is an Air Force master sergeant who also serves with the 105th Security Forces Squadron, according to a news release from the New York state military affairs office. The senior Lobraico also is a Stamford police officer. The slain airman's mother, Maj. Linda Rohatsch, commands the 105th Medical Group, the release said.
---
View By Year & Month
© 2018 Sightline Media Group
Not A U.S. Government Publication
Terms of Use