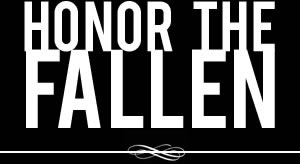 Honoring those who fought and died in Operation Enduring Freedom, Operation Iraqi Freedom and Operation New Dawn
Search Our Database
Air Force Tech. Sgt. Timothy R. Weiner
Died January 7, 2007 Serving During Operation Iraqi Freedom
---
35, of Tamarac, Fla.; assigned to the 775th Civil Engineer Squadron, Hill Air Force Base, Utah; killed Jan. 7 by a vehicle-borne improvised explosive device while performing duties in the Baghdad area. Also killed were Senior Airman Elizabeth A. Loncki and Senior Airman Daniel B. Miller Jr.
* * * * *
IED kills 3 airmen
The Associated Press
SALT LAKE CITY — Three airmen assigned to Hill Air Force Base, including one from Florida, were killed in Iraq after a car bomb exploded, the U.S. Air Force said Monday.
Tech Sgt. Timothy R. Weiner, 35, of Tamarac, Fla., Senior Airman Elizabeth A. Loncki, 23, of New Castle, Del., and Senior Airman Daniel B. Miller Jr., 24, of Galesburg, Ill., died in the blast Sunday near Baghdad.
All three were members of the 775th Civil Engineer Squadron's Explosive Ordnance Disposal Flight.
They were trained to safely dispose of bombs and maintain safe passage for convoys on supply routes.
"It was similar to a car bomb in the road and they stopped to do what they normally do," said Marilu Trainor, public affairs director at Hill Air Force Base. "They were killed in action while performing their mission."
Weiner, who graduated from Piper High School in Sunrise, was expected to return to his wife and 16-year-old son in Utah in two weeks, family members told WFOR-TV in Miami.
Weiner loved computers and planned to retire in three years, the relatives said. He enlisted in the Air Force in 1990.
The casualties were the first for Hill Air Force Base during the wars in Iraq and Afghanistan. The base is about 28 miles north of Salt Lake City. With about 5,000 military personnel, it is Utah's largest military installation.
"The loss of these airmen to Team Hill is a true tragedy to our organization, to our base and to the Air Force. Their commitment to the unit's mission and the Air Force was unparalleled. They each were great patriots," 75th Air Base Wing Commander Col. Scott Chambers said in a statement.
Hill Air Force Base is planning a memorial service Friday.
Loncki is the first woman from Delaware to die in combat in Iraq. She was deployed there in August and scheduled to return home in 20 days, her family said. Her boyfriend, Sgt. Jayson Johnson, also stationed at Hill, had planned to visit the family this week and ask Loncki's father for permission to marry her.
Instead, he'll serve as a military escort for her body as it is transported to Dover Air Force Base.
"She was a beautiful, beautiful child," Stephen Loncki said of his eldest daughter. "She loved her family and her family loved her. We miss her so much."