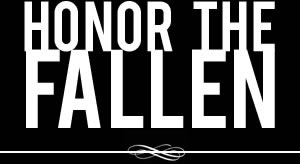 Honoring those who fought and died in Operation Enduring Freedom, Operation Iraqi Freedom and Operation New Dawn
Search Our Database
Alabama Army National Guard Sgt. Aubrey D. Bell
Died October 27, 2003 Serving During Operation Iraqi Freedom
---
33, of Tuskegee, Ala.; assigned to the 214th Military Police Company, Alabama National Guard; Oct. 27 at Al Bayra Police Station in Baghdad when his unit came under small-arms fire and an improvised explosive device detonated.
---
Alabama Guard member killed in Iraqi bombing
Associated Press
BIRMINGHAM, Ala. — An Alabama Army National Guard member serving in Iraq was killed in a Baghdad bombing that injured several other members of his company.
The National Guard identified the victim as Sgt. Aubrey D. Bell, 33, of Tuskegee. He served in the 214th Military Police Company.
Nine other members of the unit were injured in the Oct. 27 attack, which occurred at the Al Bayra police station in Baghdad, the National Guard said in a statement.
Bell's longtime girlfriend, Philandria Ezell, said Bell was a father figure to her four children and talked with her about them when he called home on the morning of Oct. 26.
"They're trying to hold on. It's hard," Ezell told The Birmingham News.
Bell's grandmother, Estella Walker Bell, tried to talk about him between tearful pauses.
"He was a quiet child," she said. "And ... anything I asked of him to do, he would do it."
One of three brothers, Bell worked at Russell Corp. in Montgomery. He was a veteran of the first Gulf war and had been in the Guard about 14 years.
Bell's death marked the first time an Alabama National Guard member has died from hostile fire since major fighting ended in Iraq.
Last week, Pfc. Paul Bueche of Daphne, a member of the Birmingham-based 131st Aviation Regiment, was killed by an exploding helicopter tire in Iraq while he was trying to change the tire. Bueche's funeral was Monday.
About 150 members of the 214th MP Company, which is based in Alexander City and a detachment in Tuskegee, have been in the Persian Gulf region since late May. They have been training Iraqi police officers and doing security patrols in Baghdad.
The 1165th MP Company, based in Fairhope, is doing similar duty with about 125 troops. Soldiers from the 214th and the 1165th are housed in the same compound.