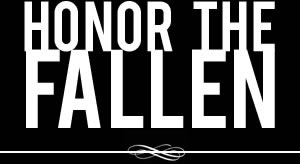 Honoring those who fought and died in Operation Enduring Freedom, Operation Iraqi Freedom and Operation New Dawn
Search Our Database
Alabama Army National Guard Spc. Christopher M. Taylor
Died February 16, 2004 Serving During Operation Iraqi Freedom
---
25, of Daphne, Ala.; assigned to the 1165th Military Police Company, Army National Guard, Fairhope, Ala.; attached to the 18th Military Police Brigade; killed Feb. 16 when an improvised explosive device struck his convoy in Baghdad.
---
Soldier killed in Iraq had only months to go before return
Associated Press
KENTWOOD, La. — A National Guardsman with only months to go as a military policeman in Iraq was killed when an improvised roadside bomb hit the car in which he was a passenger.
A second soldier was injured in the bombing which killed Spec. Christopher Taylor on Monday, but was able to return to duty after treatment, according to a statement released Wednesday by the Alabama National Guard.
The victims were part of a three-vehicle military police patrol from the 1st Armored Division when the blast occurred at 9:20 a.m. local time.
Taylor, 25, was born in Metairie and went to high school in Kentwood, but was living in Daphne, Ala., his parents said.
Both soldiers were assigned to the 1165th Military Police Company based out of Fairhope and Brewton. Taylor was assigned to company headquarters in Fairhope.
He had seven years of National Guard service, joining the guard in Louisiana in 1997 and transferring to the military police company in 2002, the statement said.
His parents, Michael and Priscilla Taylor, who divide their time between Kentwood and Daphne, Ala., said their son had planned to return to Kentwood and attend Southeastern Louisiana University when he was done in Iraq. His military awards and commendations included a certificate last year for exceptional performance as a military police officer.
"He would've been home in May. His duty would've been over," Michael Taylor said. "Two months."
He said his son had planned to study law enforcement. "He wanted to be a game warden or a U.S. Marshal."
Taylor described his son as 6-foot-5 and 270 pounds, "the classic picture of muscle and fitness."
"His heart was bigger than he was," Taylor said. "He worried about everybody. He was more concerned for others. Even as a kid, as the middle kid, he would look both ways before he'd let his brothers cross the street."
Christopher Taylor wasn't married and didn't have any children, Taylor said.
They had been able to see him fairly recently. "Thank God," he said. "He got to spend Christmas and New Year's with us. It was really nice. He loved spending time with his family."
Michael Taylor read from a recent letter:
"Everything here is fine. I want you to know I've been very patriotic while I've been over here and not home. Of course, I regret the time spent away from my family. That quote, 'Freedom isn't free '
"It's an honor to wake up every day a United States soldier. There's no greater pleasure than wearing my uniform " — Michael Taylor's voice broke — " and a symbol of the greatest nation of the earth on its sleeve."