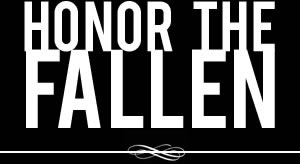 Honoring those who fought and died in Operation Enduring Freedom, Operation Iraqi Freedom and Operation New Dawn
Search Our Database
Army 1st Lt. Aaron N. Seesan
Died May 22, 2005 Serving During Operation Iraqi Freedom
---
25, of Ohio; assigned to the 73rd Engineer Company, 1st Brigade, 25th Infantry Division, Fort Lewis, Wash.; killed May 22 when an improvised explosive device detonated near his Humvee in Mosul, Iraq. Also killed was Army Spc. Tyler L. Creamean.
---
Ohio soldier killed in Iraq
Associated Press
MASSILLON, Ohio — When the phone rang at 11 p.m. on Saturday and Chiquita Seesan heard her son was hurt by a bomb in Iraq, she initially thought it was a prank call.
She soon found out this was no joke. Her son, 1st Lt. Aaron Seesan, was being flown to Germany after suffering third-degree burns over 80 percent of his body. He died the next day in Germany.
"He was tended to by the best surgeons in the world, and he was not in pain and he was surrounded by Americans who were his comrades and who respected him," said Chiquita Seesan, who found out her son died when military officials visited her home Sunday night. "He died a hero."
Aaron Seesan, 24, was serving with the 73rd Engineering Company out of Fort Lewis, Wash., his mother said. He was part of a unit in charge of diffusing mines and other bombs.
He died when a bomb struck the gas tank of the vehicle he was riding in, causing it to burst into flames.
"He and his men were performing a job they had done hundreds of time before," Chiquita Seesan said.
When medics arrived on scene, Aaron was conscious and directed them to attend to the other men in his unit, she said.
That was around 6 p.m. on Saturday. Aaron had called home around 4 p.m.
"There was nothing unusual about his call," Chiquita Seesan said. "He joked and teased with his siblings as he always does."
Aaron Seesan joined the Army in 2003, the day he graduated from the Merchant Marine Academy in Kings Point, N.Y., his mother said. He was the only member of his graduating class to join the Army.
Chiquita Seesan said her son was a history buff who knew every battle fought in World War II. He graduated from Massillon Washington High School in 1999.
She said her son was always wearing camouflage clothes and wanted to join the Army from a young age.