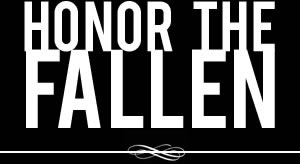 Honoring those who fought and died in Operation Enduring Freedom, Operation Iraqi Freedom and Operation New Dawn
Search Our Database
Army 1st Lt. Christopher W. Barnett
Died December 23, 2004 Serving During Operation Iraqi Freedom
---
32, of Baton Rouge, La.; assigned to 1st Battalion, 156th Armor Regiment, 256th Brigade Combat Team, Louisiana Army National Guard, Shreveport, La.; killed Dec. 23 when an improvised explosive device detonated near his military vehicle in Baghdad.
---
Louisiana Guardsman killed in Iraq
Associated Press
BATON ROUGE, La. — A Baton Rouge area man, 2nd Lt. Christopher W. Barnett, was killed by a roadside bomb that exploded near his vehicle in Baghdad last week, the Department of Defense said.
Barnett, 32, of Denham Springs, was killed early Thursday. He was assigned to the Army National Guard'a 1st Battalion, 156th Armor Regiment, 256th Brigade Combat team, based out of Shreveport.
"He believed in what he was doing," his older brother, Jim Barnett, of Mobile, Ala., told The (Baton Rouge) Advocate. "He died doing what he wanted to do."
Barnett had planned to join an active-duty unit again once his tour in Iraq ended, his brother said. "He loved being a soldier," Jim Barnett said. "He loved his troops. He lived by duty, honor, bravery and sacrifice."
But, Barnett added, Christopher also had a great sense of humor: "He's about the funniest person I've known in my life."
Barnett, who attended Glen Oaks High School before his family moved to Jacksonville, Fla., lived in Baton Rouge from seventh grade to 10th grade, his brother said. He later came back to the state to attend LSU, graduating a year ago.
He is survived by his wife, Amanda, in Denham Springs, and his parents, Bob and Judy, who live in the town of Baker near Baton Rouge.
Barnett's was the second of two deaths involving Louisiana military personnel in Iraq last week. Pfc. Lionel Ayro, 22, of Jeanerette, was killed Tuesday when an explosion ripped through a mess tent at a base in Mosul. He was assigned to the 73rd Engineer Company, 1st Brigade, 25th Infantry Division, out of Fort Lewis, Wash.