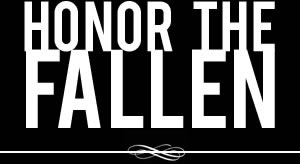 Honoring those who fought and died in Operation Enduring Freedom, Operation Iraqi Freedom and Operation New Dawn
Search Our Database
Army 1st Lt. Frank B. Walkup IV
Died June 16, 2007 Serving During Operation Iraqi Freedom
---
23, of Woodbury, Tenn.; assigned to the 2nd Battalion, 35th Infantry Regiment, 3rd Brigade Combat Team, 25th Infantry Division, Schofield Barracks, Hawaii; died June 16 in Kirkuk, Iraq, from injuries sustained in Rashaad Iraq, when an improvised explosive device detonated near his position during dismounted operations.
---
Family, reporter remember Tenn. soldier killed in Iraq
The Associated Press
Howard Lefranchi, a reporter for The Christian Science Monitor, spent seven hours patrolling Iraqi streets with Army 1st Lt. Frank B. Walkup IV.
"Under the veneer of soldierly trash talk and bravado, was a thoughtful guy," wrote Lefranchi. "Going over my notes from the patrol he led, I realized he gave me some of the most insightful quotes. And he had this great smile."
Walkup, 23, of Woodbury, Tenn., was killed by an explosion June 16 in Rashaad, Iraq. He was a 2005 graduate of the University of Tennessee in Knoxville and was assigned to Schofield Barracks, Hawaii.
In high school, Walkup was a good student who scored in the top percentage of his class academically and was a member of ROTC, said his father, Frank Walkup III.
"He never got into any trouble," he said. "He was somebody his peers looked up to. He didn't bend to their wishes. He never did drugs and had no problems with the law."
He also is survived by his wife, Sabita.
"His men truly loved him and trusted him," his father said.
"We've received communications from several of his men and they've all said he did a superb job of leading."