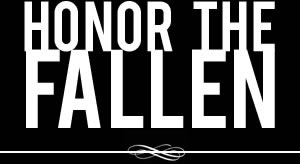 Honoring those who fought and died in Operation Enduring Freedom, Operation Iraqi Freedom and Operation New Dawn
Search Our Database
Army 1st Lt. Jacob N. Fritz
Died January 20, 2007 Serving During Operation Iraqi Freedom
---
25, of Verdon, Neb.; assigned to the 2nd Battalion, 377th Parachute Field Artillery Regiment, 4th Brigade Combat Team, 25th Infantry Division, Fort Richardson, Alaska; died Jan. 20 in Karbala, Iraq, from wounds sustained when his patrol was ambushed while conducting dismounted operations. Also killed were Spc. Johnathan B. Chism, Pfc. Shawn P. Falter and Pvt. Johnathon M. Millican.
* * * * *
Family focused on funeral, not details of soldier's death
By Josh Funk
The Associated Press
OMAHA, Neb. — The parents of an Army officer killed in Iraq Jan. 20 are more focused on planning their son's funeral than learning the exact circumstances of his death.
Questions about 1st Lt. Jacob Fritz's death emerged Friday after The Associated Press reported that the 25-year-old from rural Verdon, Neb., may have been one of four U.S. soldiers abducted during a sneak attack in Karbala. A total of five U.S. soldiers were killed in the region last Saturday.
Karen Mezger, a family friend who knew Fritz, said Jan. 26 that the military has not told Fritz's parents anything new about Jacob Fritz's death since the initial notification.
"Right now, the parents are not listening to, or concerned with, anything about how he died," Mezger said. "They just want to get him back here in Verdon, Nebraska."
The U.S. military confirmed Jan. 26 that four soldiers were abducted during the attack in Karbala on Jan. 20. It said three were shot to death and a fourth was mortally wounded with a gunshot to the head when they were found in a neighboring province, far from the compound where they were captured.
The military's statement confirmed details the AP reported earlier. Two of the four abducted soldiers were handcuffed together in the back seat of a sport-utility vehicle near the southern Iraqi town of Mahawil. A third dead soldier was on the ground nearby. The fourth soldier died on the way to a hospital, the military said.
On Jan. 20, the day of the highly sophisticated raid on a security meeting in the Shiite holy city of Karbala, the military said five soldiers were killed repelling the attack.
Mezger asked Fritz's parents several questions on behalf of the AP, but they declined an interview.
Mezger said Fritz's parents were told about a vehicle that went through a checkpoint in Karbala, and that someone inside the vehicle shot their son. But she said the family was never told anything about an abduction.
Mezger said Fritz's parents have been told that any change in the explanation of how their son was killed would come from officials in charge of his unit, and it might be some time before all the details are known.
Jacob Fritz was a 2000 graduate of Dawson-Verdon High School and a 2005 graduate of the U.S. Military Academy. He left for Iraq in October.
His 22-year-old brother, Daniel, will graduate from West Point in 2008.
* * * * *
A look at soldiers abducted, killed in Karbala sneak attack
The Associated Press
"You don't have to love the war," Pvt. Johnathon M. Millican wrote on his MySpace page, "but you have to love the warrior."
He was one of four soldiers killed after militants abducted them Jan. 20 from the governor's office in Karbala, Iraq, in a sophisticated sneak attack, the military confirmed Jan. 26.
The four soldiers, and a fifth killed in the attack itself, were remembered for their athleticism — one was a bobsledder who competed with the U.S. national team — their compassion and their dedication.
"He always wanted to be in the military," said Karen Mezger, a friend of 1st Lt. Jacob Fritz's family and a counselor at the rural Nebraska high school he attended. "He was there because he believed in it."
The attackers posed as an American security team — speaking English, wearing U.S. military combat fatigues and traveling in the type of sport utility vehicles U.S. government convoys use, U.S. military and Iraqi officials said. The U.S. command initially reported that five soldiers were killed while "repelling the attack" but Jan. 26 confirmed reports from Iraqi officials that four of the soldiers had been taken alive.
Millican, 20, of Trafford, Ala., had been talking with his wife, Shannon, by Web cam the day he was abducted, said Linda Hill of Locust Fork, whom Millican lived with for 2" years before graduating high school.
"She heard somebody holler for them to run, and John took off. She said it was later that his computer was logged off," Hill said. Hill said Shannon Millican told her that night her husband had been killed.
Millican, a former high school football player and a member of an airborne artillery brigade, had been in Iraq about three months.
Capt. Brian S. Freeman, who was not abducted but was killed in the attack, was a former member of the Army World Class Athlete Program who competed in bobsled and skeleton with the U.S. national team.
Freeman, 31, of Temecula, Calif., was 16th in the 2003 U.S. skeleton national championships and won a bronze medal as a four-man sled brakeman at a 2002 America's Cup race.
Freeman was willing to ride with any driver to help them gain experience, "even if that meant crashing a few times," U.S. Skeleton National Program Manager Steve Peters said Jan. 31. Many of the drivers he helped went on to compete in last year's Olympics, he said.
Steven Holcomb, the World Cup overall bobsled leader and a 2006 Olympian who was in the WCAP program, called Freeman "one of the greatest men I have ever known."
"The time I spent with Brian not only made me a better person, but a better athlete," Holcomb said Jan. 31.
Fritz, 25, of Verdon, Neb., was a 2005 graduate of the U.S. Military Academy who played football and basketball and ran track in high school.
"He was just a very kind, caring, compassionate young man," Mezger said in an interview Jan. 29.
Fritz's 22-year-old brother, Daniel, will graduate from West Point next year, she said.
Pfc. Shawn P. Falter, 25, of Homer, N.Y., followed three of his older brothers into the Army — all still on active duty but none currently in Iraq.
One of 13 brothers and sisters, Falter was remembered in his hometown as hardworking but easygoing.
"He knew how to lighten a moment just when you needed it," Homer High School Principal Fred Farah said.
A military casualty assistance officer, Staff Sgt. Raymond Swift, answered the phone at Falter's house Jan. 26 and said it was the first he had heard of the new details surrounding the deaths. He said the family would not be making any comments.
On Jan. 30, Swift released a statement in which Falter's family thanked their community south of Syracuse for their love and support.
"We are extremely proud of Shawn's service and sacrifice to our country," his family said.
Spc. Johnathan Bryan Chism, 22, of Prairieville, La., was a Boy Scout who enjoyed skydiving and rock climbing and became an artillery specialist in the Army.
He "liked anybody and everybody," his mother, Elizabeth Chism, said Jan. 28. He had been due to come home next month for two weeks of rest and recuperation, she said.
"Right now, we have not had any official word form the military" Chism's sister, Julie Andexler, said when asked in a brief telephone interview about the Jan. 26 report. She said the family would have no other comment until they have been briefed by the military.
Freeman was assigned to the 412th Civil Affairs Battalion, based in Whitehall, Ohio. The other soldiers were assigned to the 2nd Battalion, 377th Parachute Field Artillery Regiment, 4th Brigade Combat Team, 25th Infantry Division, Fort Richardson, Alaska.
* * * * *
Family of five mourns 25-year-old lost in Iraq
By Don Walton
Lincoln Journal Star via The Associated Press
VERDON, Neb. — He is here.
Everywhere.
Carved in granite in memory, lodged deep inside the heart.
First-born, oldest brother, oldest son. He is here in smiles and tears.
The fair-skinned kid who turned beet red in the sun.
The youngster who romped in this farm home's backyard, where a dozen kittens run and tumble today.
The teen who helped his dad stack hay. Who leaned close and harmonized with his mom as they sang at the church down the road.
Over there along the tree row and in the barn, Jacob and brother Daniel set up their forts. Under that tree, they played with their farm set.
They shot baskets on the west side of the garage.
In games of ghost baseball, Jacob sometimes purposely stepped in front of Daniel's pitch to send a phantom runner to first base, touching off arguments.
Often, the brothers would go crickin' in their jean shorts, walking the creek together, exploring, ending up in mud fights.
"Sometimes, when there's a whisper in the wind, I feel he's walking with me," Noala Fritz says.
Jacob Fritz was kidnapped and killed in Iraq on Jan. 20.
He was 25.
Noala and Lyle Fritz have raised three sons on the farm 10 miles north of Falls City in Nebraska's southeast corner.
It's the farm along U.S. 73 at the bottom of the hill, where U.S. and West Point flags flutter in the wind.
Daniel, 23, will graduate from the U.S. Military Academy a year from now and be commissioned as a lieutenant.
Just as Jacob was in 2005, when he tossed his graduation cap into the air at West Point.
Ethan, 14, wants to follow his brothers there and become an Army linguist.
The Fritzes, a family of five.
"After Jake left for the academy," Noala recalls, "we stopped at St. Joe one day and the lady at the restaurant asked: 'How many?'
"I told her: 'Four. It used to be five, but one's in college.'
"Now, it's four."
Noala, Lyle and Ethan are sitting at the dining room table in the sturdy farmhouse built in 1896.
Noala, who teaches biology, anatomy and physiology at Falls City High School, has grilled hamburgers for supper.
Bowls filled with potato salad and chips are passed around the table. Home-baked cherry pie will come later.
There might have been mashed potatoes if Jacob had been there. He consumed them in legendary amounts.
What do you miss most?
"His smile," Lyle says, swallowing hard.
"His bright eyes," Noala adds, fighting tears. "His hug. We could talk on the phone. His appetite. Jake and I singing together in church. His hug, pressing against his barrel chest, I miss it so much."
Later, outside with the clouds changing colors as sunset approaches, Ethan pauses before he answers the question.
"Everything."
He is here, in this house, in the photos and other reminders.
His bedroom: Athletic medals, caps, Husker clothes, military awards and gear, a big Army-Navy game day photo on the wall, a black-plumed West Point helmet at the head of the bed.
A framed snapshot atop one shelf shows Jacob and Daniel in their Dawson-Verdon basketball uniforms. Jake, who grew to 6-1, is No. 40. Dan, No. 42, is now 6-4.
And Ethan, who enters ninth grade in Falls City this fall, is well on his way to rivaling their size.
Three boys separated in age by 11 years.
Didn't matter, Ethan says.
"Jake took me to the pool. We watched movies.
"Dan picked on me sometimes. Jake was my protector."
All three sons are celebrated in this household.
On walls of the second-floor hallway, the boys grow up before your eyes, year after year, in three long rows of head shots.
"God has blessed us," Noala says.
The last time all five were together they played 10-point pitch.
Ethan was alone when they drove up to the farmhouse that Saturday night. He knew for an hour and a half before his parents came home.
"We found a message on the cell phone: 'Please come home now,' " Noala says.
"When we saw the two vehicles, I didn't want to go in."
Lyle's first reaction: There must be a mistake. It couldn't be Jake.
"The Friday before he was killed, he called at 9 in the morning," Lyle says.
"I'd built a catch pen. There wasn't a place on the farm he didn't know, and he said: 'I want to see it. Have Mom take pictures.'
"The next day, I go up and say: 'Here it is, Jake. You can see it now.' "
Looking ahead to the end of Jacob's military career, when he planned to return to Verdon to farm, the Fritzes bought 70 acres directly across the highway from their place a year ago.
Earlier this month, Sgt. 1st Class Sean Bennett, in Nebraska for another soldier's funeral, drove down U.S. 73 and stopped at the bottom of the hill for supper.
"He was wounded in the attack and probably was the last person to see Jake," Noala says.
"He got out of the car and said: 'I can't believe it. Jake used to talk about it all the time.'
"'I know this place.' "
First Lt. Jacob Noal Fritz was one of four U.S. soldiers abducted Jan. 20 from the provincial headquarters in the Shiite holy city of Karbala by gunmen who wore American uniforms and passed freely through several checkpoints.
All four were killed.
The autopsy revealed Jacob had fought hard for his life.
When Ethan was told, he said to his mother: "I knew it. I knew he fought."
"Lyle wonders what Jake's thoughts were when he realized: 'I'm not coming home,' " Noala says.
"He was in that vehicle an hour and a half before he was killed. I believe he said Psalm 23."
Even though I walk through the valley of the shadow of death, I will fear no evil, for You are with me.
"I knew his next thoughts were, 'This is going to tear up my mom and dad,' " Noala says as her face freezes for a moment in anguish and tears form.
"And I know Jesus said: 'Come, it's time to go.' That gives me peace."
Faith has sustained them, Lyle and Noala say.
"The only thing we have besides Ethan and Daniel is knowing we will see him again," Lyle says.
"That's the only thing that makes you feel life is worth it."
Every time she thinks of Jacob when she's at school, Noala says, "I pray: Keep him safe. Your will, not mine."
Jacob is buried on a gentle slope in the rural cemetery at St. Paul's Evangelical Lutheran Church, four miles down U.S. 73.
Psalm 23 was read at his funeral in Falls City on the last day of January, when 1,500 mourners came to Prichard Auditorium to pay their respects.
Townspeople lined both sides of Harlan Street for 10 blocks as the procession moved through the cold to the cemetery.
Standing in the fresh snow at dusk, several hundred huddled together and sang "Jesus Loves Me" at the end of the burial service.
He wasn't perfect, Noala says, but she supplies little evidence to support that.
Maybe a little gambling.
"Jacob was a boy who sometimes you'd think, 'Oh, quit sucking up,' but the fact was he never was critical. That's who he was.
"When he first went to school, his first-grade teacher said: 'He gave me a hug.' "
In Iraq, he learned Iraqi phrases, Lyle says. "He tried to get along with everybody."
Lyle remembers how hard Jake worked doing his farm chores. Following his father's advice, he'd pause for a quick catnap sometimes when he was tired, then start rolling again.
In 2005, Lyle had a lung transplant. So he no longer grows corn, soybeans, wheat and alfalfa on the 400 acres he bought from his dad. But he still looks after the cows, with help from Ethan now.
Lyle served in Vietnam in 1969-70 during his three years in the Marine Corps. When times got tough on the farm in the 1980s, he joined the National Guard to earn extra income and served 17 years.
Noala, whose dad was career Air Force, is a product of Lincoln High School and a 1977 graduate of the University of Nebraska-Lincoln. At UNL, she was a charter member of the Flag Corps. Even made the cover of the football program.
An avid runner and walker, she has coached volleyball, basketball and track. She'll be coaching track next spring.
"I will get to watch Ethan run," she says.
Lyle and Noala met on a blind date encouraged by his sister.
"He called me and asked me to the movie," she recalls. It was "A Bridge Too Far," a World War II film. Noala remembers it was the night of Nov. 18, 1977.
By Feb. 1, they were engaged. They were married the next August.
And the girl from Lincoln moved to the farmhouse where Lyle had lived for three years.
"It was a bachelor house then, an outlaw gang house," he says.
Then it was the Lyle and Noala Fritz home.
Jacob was born Sept. 28, 1981.
"He was my baby," Noala says.
It's a gentle June evening on the Fritz farm, where so many family memories have been made.
"A good life," Noala says.
But now, "there's just that void."
Dan has described it as a ball of clay with "one of the chunks pulled out," Noala says. "That jagged tear will mend, but that hole will never fill in."
"He was living his dream," Lyle says. "He was doing exactly what he wanted to do. That's our one consolation."
And so they keep going.
"I can't quit," Lyle says. "Jacob wasn't a quitter. He doesn't want us to drop out."
Noala, who appeared broken beyond repair when she dropped her head on Jacob's flag-draped casket, weeping in grief before the funeral began that day, took three weeks away from school before she could return.
Her students helped her through the occasional tears.
Yes, the pain is terrible.
"But I'll take the 25 years rather than none at all," Noala says.
At sunset they gather outside for photos, teasing one another, poking, laughing, sucking in tummies as dogs and cats wander at their feet and wind ruffles their hair.
As the photo session continues, slowly, almost imperceptibly, they draw closer together.
Lyle, Noala and Ethan Fritz.
Daniel is at Fort Riley, Kan., in summer training prior to his final year at West Point.
Their beloved oldest son and oldest brother, Jacob, won't be coming home.
But they are still five.