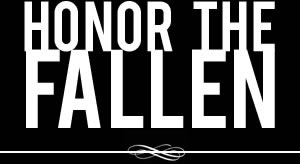 Honoring those who fought and died in Operation Enduring Freedom, Operation Iraqi Freedom and Operation New Dawn
Search Our Database
Army 1st Lt. Jeffrey F. Deprimo
Died May 20, 2008 Serving During Operation Enduring Freedom
---
35, of Pittston, Pa.; assigned to the 3rd Battalion, 103rd Armor Regiment, Pennsylvania Army National Guard, Williamsport, Pa.; died May 20 in Ghazni, Afghanistan, of wounds sustained when his vehicle encountered an improvised explosive device.
---
Pa. guardsman killed by bomb in Afghanistan
The Associated Press
HARRISBURG, Pa. — A Pennsylvania National Guard soldier and two others were killed by a roadside bomb in Afghanistan, military officials said Wednesday.
First Lt. Jeffrey F. Deprimo, 35, of Pittston, was killed near the town of Ghazni early Tuesday along with a Navy lieutenant and an interpreter, according to the Pennsylvania Department of Military and Veterans Affairs.
The driver and gunner, both state Guard soldiers, were injured in the attack and evacuated to Bagram Airfield in Afghanistan.
DePrimo, who worked as a car detailer at a Ford dealership in Exeter, volunteered to go to Afghanistan, according to co-workers.
"We couldn't take him away from going over and fighting for his country," said Dan Lane, sales manager at the dealership. "Nothing could have stopped him. It's what he wanted in his heart."
Deprimo, who served with the Scranton-based 109th Infantry, had been commander of the lead convoy vehicle when it came under attack.
"First Lieutenant Deprimo was an extremely professional military officer who was respected by his leaders, peers and subordinates," Cmdr. Jason B. Burke, commander of the Provincial Reconstruction Team in Ghazni, said in a statement. "He had great attention to detail in his mission planning and was dedicated to ensuring the security of his personnel. He will be sorely missed."
Deprimo attended Seton Catholic High School and was a 1996 honors graduate of Marywood University in Scranton, where he earned a bachelor's degree in music.
His death brings to 31 the number of Pennsylvania National Guard soldiers killed in Iraq and Afghanistan.
---
Army 1st Lt. Jeffrey F. Deprimo remembered
The Associated Press
Jeffrey F. Deprimo grew up in camouflage. As a child, he played with GI Joes, dragged his siblings outside to play Army and watched black-and-white war documentaries. One Valentine's Day, he asked his parents for an autobiography of Chuck Yeager, a retired Air Force brigadier general.
Deprimo, 35, of Pittston, Pa., died May 20 in Ghazni, Afghanistan, of wounds sustained when his vehicle struck an explosive. He was assigned to Williamsport, Pa.
DePrimo's uncle Ronald Gitkos recalled how DePrimo earned the nickname "Mr. Excitement." As a young child, DePrimo was curious to see what the lever next to his mother's steering wheel did, so he proceeded to pull on it. The car went into a neighbor's yard.
A 1991 high school graduate, he went on study music at Marywood University, where he graduated cum laude in 1996.
Family members said they'll remember him as a brilliant, loving person who was dedicated to others and never sought the spotlight.
"He was so smart, but witty. He'd crack you up. You never were without a laugh or smile when he was around," said his sister, Jodi Calabro.
He is survived by his parents, Joseph DePrimo and Helen Ann Gitkos DePrimo.