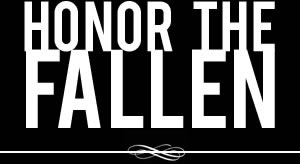 Honoring those who fought and died in Operation Enduring Freedom, Operation Iraqi Freedom and Operation New Dawn
Search Our Database
Army 1st Lt. Jonathan P. Brostrom
Died July 13, 2008 Serving During Operation Enduring Freedom
---
24, of Hawaii; assigned to the 2nd Battalion, 503rd Infantry Regiment (Airborne), 173rd Airborne Brigade Combat Team, Vicenza, Italy; died July 13of wounds sustained when his outpost was attacked by small-arms fire and rocket-propelled grenades from enemy forces in Wanat, Afghanistan. Also killed were Sgt. Israel Garcia, Cpl. Jonathan R. Ayers, Cpl. Jason M. Bogar, Cpl. Jason D. Hovater, Cpl. Matthew B. Phillips, Cpl. Pruitt A. Rainey, Cpl. Gunnar W. Zwilling and Pfc. Sergio S. Abad.
---
Hard-hit C Company suffers another agonizing blow
By Michelle Tan
Staff writer
It was the single deadliest attack since the beginning of the war in Afghanistan.
More than 200 enemy fighters swarmed a small, remote combat outpost near the village of Wanat, near the country's porous border with Pakistan.
They brought with them machine guns, mortars and rocket-propelled grenades. The U.S. and coalition soldiers were outnumbered by at least 2 to 1.
The battle was fierce. Enemy fighters fought their way onto the newly established base known as Combat Outpost Kahler. The Americans and Afghans, numbering fewer than 100, fought back, defending their post and calling in airstrikes.
When the fighting stopped, the enemy had suffered heavy casualties, with reports of more than 100 killed or wounded.
But the Americans had suffered, too.
Nine U.S. soldiers were killed and 15 others were wounded. Apart from helicopter crashes, the bloody July 13 battle inflicted the deepest wound on a single U.S. battalion of any attack since the beginning of the war in Afghanistan almost seven years ago.
The soldiers, from 2nd Battalion, 503rd Infantry Regiment, 173rd Airborne Brigade Combat Team, of Vicenza, Italy, were supposed to be coming home soon. The brigade deployed to Afghanistan in June 2007 and about 680 soldiers are already home in Vicenza, with the last of the soldiers expected home by the first week of August.
But this final attack on the battalion's C Company soldiers would make it the hardest-hit company to have served in Operation Enduring Freedom. The company has lost 15 men since deploying to Afghanistan, the most for one Army company in both operations Enduring Freedom and Iraqi Freedom. In total, 24 men from the battalion have been killed during this deployment.
After the fierce combat that 2nd Battalion, 503rd Infantry endured in the past 15 months, several of its soldiers earned valor awards including the Silver Star, the third highest award for valor, and the Bronze Star with V device, said Maj. Nicholas Sternberg, spokesman for the 173rd.
Specific information on the awards was not available at press time.
The nine soldiers killed July 13 brought to 42 the number of soldiers from the 173rd killed during this deployment. Since the beginning of the wars in Iraq and Afghanistan through July 16, nine soldiers from the 173rd have been killed in Iraq, 58 in Afghanistan.
The men killed July 13, all of them from C Company, are:
* 1st Lt. Jonathan P. Brostrom, 24, of Hawaii.
Brostrom, who led the company's 2nd Platoon, was a ROTC graduate from the University of Hawaii. He received his commission in June 2006 and arrived at the 173rd in June 2007.
* Sgt. Israel Garcia, 24, of Long Beach, Calif.
Garcia had been in the Army since October 2002. He was assigned to 1st Battalion, 504th Parachute Infantry Regiment at Fort Bragg, N.C., before reporting to the 173rd in July 2006.
* Cpl. Jonathan R. Ayers, 24, of Snellville, Ga.
Ayers joined the Army in April 2006 and went straight from basic and advanced individual training at Fort Benning, Ga., to the 173rd, where he had been assigned since September 2006.
* Cpl. Jason M. Bogar, 25, of Seattle.
Bogar deployed twice with the National Guard before coming into the active Army in October 2007, and he had been with the 173rd since November 2007.
* Cpl. Jason D. Hovater, 24, of Clinton, Tenn.
Hovater joined the Army in February 2006. His first assignment after initial entry training at Fort Benning was the 173rd. He had been with the unit since July 2006.
* Cpl. Matthew B. Phillips, 27, of Jasper, Ga.
Phillips joined the Army in November 2005. The 173rd was his first assignment; he arrived at the unit in May 2006.
* Cpl. Pruitt A. Rainey, 22, of Haw River, N.C.
Rainey joined the Army in August 2005. He arrived at the 173rd, his first assignment, in February 2006.
* Cpl. Gunnar W. Zwilling, 20, of Florissant, Mo.
Zwilling had been in the Army since February 2006. After basic training, AIT and airborne training at Fort Benning, he reported to the 173rd in July 2006.
* Spc. Sergio S. Abad, 21, of Morganfield, Ky.
Abad joined the Army in January 2006. His first unit of assignment was the 173rd, where he had been since August 2006.
Previously, the single deadliest incident to claim multiple U.S. lives in Afghanistan, excluding helicopter crashes, was Jan. 29, 2004, when a weapons cache explosion in Ghazni killed eight soldiers.
A memorial service for the nine C Company soldiers on July 18 in Vicenza drew an overflow crowd that included many of the 680 soldiers who had just returned from Afghanistan, said Sgt. Maj. Kimberly Williams, a spokeswoman for Southern European Task Force. Officials estimate about 900 people participated, including about 500 who crowded into the theater on post because the chapel was full.
"This was an especially emotional ceremony," she said, "because [in attendance were soldiers who had just returned."
---
Soldier from Hawaii killed in Afghanistan
The Associated Press
HONOLULU — The Pentagon said Wednesday a soldier from Aiea was killed in Afghanistan along with eight other Americans when their outpost was attacked by small arms fire and rocket-propelled grenades.
Army 1st Lt. Jonathan P. Brostrom, 24, was among those attacked Sunday in the town of Wanat. It was the deadliest incident for U.S. forces in three years.
Brostrom was a 2002 graduate of Damien Memorial School. He received a four-year ROTC scholarship at the University of Hawaii, graduating in 2006.
Brostrom's father, David Brostrom, a retired Army colonel, praised his son and fellow soldiers for the work they are doing in Afghanistan but said they are not getting the resources they need.
"My son is very well trained. His leadership at the brigade and below were probably the best you'll ever find, the best in the world," David Brostrom told The Honolulu Advertiser. "(But) they were put in a situation where they were under-resourced."
He said the U.S. has put Afghanistan on hold while it fights the war in Iraq. He said the enemy has been slowly gaining a foothold.
"It took something like this, nine soldiers killed, to be a wake-up call. I just hope my son's death drives some policy to do what we need to do right in Afghanistan in order to protect our soldiers," Brostrom said.
The nine soldiers belonged to the Army's 2nd Battalion, 503rd Infantry Regiment (Airborne), 173rd Airborne Brigade Combat Team, Vicenza, Italy.
Their newly built outpost in Wanat was attacked before dawn Sunday by small arms fire and rocket-propelled grenades.
Moving in darkness before dawn Sunday, about 200 fighters surrounded the newly built base in a remote area near the Pakistan border without being spotted by the troops inside.
A NATO official said they used houses, shops and a mosque for cover during the hours-long battle before American soldiers managed to drive out the attackers and call in air support from attack helicopters. The official said dozens were killed and about 40 were wounded.
The provincial police chief said people in the adjacent village aided the assault. He said about 20 local families left their homes in anticipation of the raid, while other tribesmen stayed behind to help the insurgents during the fight.
It was the deadliest incident for U.S. forces since June 2005, when 16 American soldiers were killed as a rocket-propelled grenade shot down their helicopter.
Violence has been increasing in Afghanistan, and many people are questioning whether the Taliban-led insurgency is gaining, not losing, momentum seven years after the hard-line Islamic regime was ousted by a U.S.-led invasion.
---
Funeral salutes Hawaii soldier killed in Afghanistan
By William Cole
Honolulu Advertiser
The many sides of Army 1st Lt. Jonathan P. Brostrom were presented for him when he could no longer do so himself. The man who was a scholar, athlete, father, joker — and, lastly, faithful fellow soldier — was celebrated more so than mourned at his funeral yesterday.
More than 400 people attended services for the Aiea man, who was killed July 13 in Afghanistan along with eight other soldiers in the deadliest attack on U.S. forces in Afghanistan in three years.
Brostrom's American flag-draped casket was flanked by large bouquets of flowers at Holy Family Parish next to the airport, and a large framed photo of the smiling soldier draped with lei was placed in front of it.
Brostrom's father, David, a retired Army colonel; his mother, Mary Jo; his brother, Blake; and his young son's mom, Lindsey Spargur, greeted a seemingly unending line of well-wishers for more than an hour before the Mass.
Blake Brostrom, a cadet in the University of Hawaii ROTC program like his brother before him, told those assembled, "Jon wouldn't want us to sit here and mourn."
Rather, the 24-year-old would want those assembled to rejoice in his life, Blake Brostrom said.
"He made a decision, and his decision was to defend and support his buddies who were about to be overrun," he said. "For that, I stand proud of him."
Brostrom was buried at Hawaii State Veterans Cemetery in Kaneohe. His mother held a tri-folded American flag, David Brostrom, in Army uniform, held his wife's hand, and both took in long halting breaths as they contemplated the silver-colored casket in front of them.
Brostrom posthumously was awarded a Bronze Star and Purple Heart.
The remote outpost Brostrom was at in Wanat, Afghanistan, was occupied by about 45 U.S. soldiers and 25 Afghan troops. The base, which had been manned only days before with just Humvees and concertina wire providing a perimeter, was attacked by about 200 Taliban fighters with a withering fury of rocket-propelled grenades and small-arms fire.
Brostrom and the other soldiers who were killed were with the 2nd Battalion, 503rd Infantry Regiment (Airborne) out of Vicenza, Italy. Three Kaneohe Bay Marines who were training Afghan army soldiers also were in the firefight. One was slightly injured.
The firefight has come to symbolize the call by U.S. military officials for more troops in Afghanistan, where attacks on coalition forces are on the rise.
Brostrom's son, Jase, who just turned 6, yesterday waved a small American flag and sat on his grandfather's lap at the church service.
Spargur, who lives with Jase in Utah, said after the services that Brostrom's death isn't really comprehensible for their son.
When Brostrom came home during leave in May, he was able to spend time with the boy, and a photo shows a smiling Jase glued in a bear hug to his dad's legs at the Hale Koa Hotel pool.
"I still don't think that he understands that he won't see him," Spargur said. "We've talked to him about the Stairway to Heaven (trail) that's out in Kaneohe, so he thinks, 'OK, well, I'll just climb the Stairway to Heaven to see my Dad.'"
Brostrom was born in Germany, and the family moved to Hawaii in 1999. He graduated from Damien Memorial High School in 2002 and received a four-year UH ROTC scholarship.
Capt. Vic Underwood, who recruited Brostrom into the UH program, said the Army seeks people who can be scholars, leaders and athletes, and that "Jon hit all three of those out of the ballpark."
Brostrom had graduated from Airborne school, air assault school and a Navy dive class, and had earned a Ranger tab. He reported to Vicenza, Italy, on June 26, 2007, and deployed to Afghanistan shortly afterward.
1st Lt. Brandon Kennedy remembered "Jon Boy" Brostrom from time spent at Fort Benning, Ga., and the deployment to Afghanistan, where they eventually went to different companies.
The day before Brostrom left for Wanat, Kennedy caught up with him at nearby Camp Blessing. There, the one-upmanship began.
"No matter what I did, he'd always climbed a higher mountain, carried a heavier ruck," Kennedy said jokingly.
Their last hours together were spent in the weight room, and that's how Kennedy said he'll remember the accomplished leader — always striving to make himself better.
Another friend, 1st Lt. Carter Johnston, remembered Brostrom's humor, including the "caveman grunt laugh" he liked to deploy. They even talked about how Brostrom wanted to be eulogized should he die in the line of duty.
"(He said) I want you to be drinking a beer while you are talking to everyone," Johnston said.
Brostrom is the 240th service member with Hawaii ties to die in Iraq, Afghanistan or Kuwait since 2003.
Deaths in Afghanistan have begun to outpace those in Iraq, and two Hawaii Marines who were in the same area as Brostrom between July 2007 and April 2008 said there were several hundred engagements with enemy forces in that time.
Marine 1st Lt. Mike Krause and Maj. Bart Battista both knew Brostrom, and attended his funeral.
"Once a week, all the lieutenants at Camp Blessing would get together outside our little hooch where we lived, and we'd drink Afghan chai and smoke a cigar and complain about all the superior officers," Krause said with a laugh.
Remote combat outpost Bella, accessible only by helicopter, was being moved closer to Camp Blessing at Wanat when the Wanat observation post was hit in the complex attack by 200 Taliban.
The cross-border location with Pakistan near the Korengal Valley in eastern Afghanistan's Kunar province has been a perpetual hotspot since U.S. forces moved in there in recent years.
Survivors of the July 13 battle told Stars and Stripes so many rounds were fired that American weapons started to seize up, and so many rocket-propelled grenades came in that U.S. troops wondered how the enemy could have so many.
Apache helicopters and A-10 and F-15 aircraft eventually came to the rescue.
Krause said Brostrom, who was at the end of his deployment, was going to spend a month or so in Hawaii, and the two had planned to hang out. That should have been in a week or two.
"He's a fallen comrade. A brother in arms," Krause said. "We had respect for him, and he was our friend."