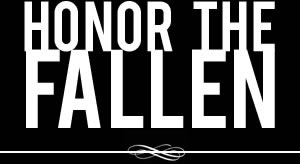 Honoring those who fought and died in Operation Enduring Freedom, Operation Iraqi Freedom and Operation New Dawn
Search Our Database
Army 1st Lt. Joseph D. deMoors
Died January 7, 2006 Serving During Operation Iraqi Freedom
---
36, of Birmingham, Ala.; assigned to the 3rd Squadron, 3rd Armored Cavalry Regiment, Fort Carson, Colo.; killed Jan. 7 when a UH-60 Black Hawk helicopter crashed near Tal Afar, Iraq. Also killed were: Maj. Stuart M. Anderson, Maj. Douglas A. La Bouff, Capt. Michael R. Martinez, 1st Lt. Jaime L. Campbell, Chief Warrant Officer 4 Chester W. Troxel, Spc. Michael I. Edwards and Spc. Jacob E. Melson.
---
Mourners recall three soldiers killed in Iraq as family men
Associated Press
FORT CARSON, Colo. — Three soldiers killed in Iraq who left behind 10 children among them were memorialized Wednesday at ceremony attended by hundreds.
"All three of these men were, above all else, deeply devoted to their families," said Maj. Horatio Taveau.
Maj. Douglas A. La Bouff, Maj. Michael Martinez and 1st Lt. David de Moors died Jan. 7 when their helicopter crashed on a flight from Mosul to Tal Afar, Iraq.
The 3rd Armored Cavalry Regiment officers from Fort Carson were praised at the ceremony as brave and courageous soldiers, but it was their commitment to their families that was given the most attention.
Every night before La Bouff went to bed he played a tape recording of his two children, Cassidy, 7, and Douglas, 3, saying: "Goodnight Daddy."
"That was the sound I went to bed with as well," Maj. Robert Short, La Bouff's Iraq roommate, told the mourners.
First Lt. Kevin Evans, who befriended de Moors in Iraq, said unlike many soldiers who put the Army first in their lives, de Moors lived first for family, then faith and then Army.
"He would talk about coming home to watch his boys play basketball," Evans said of de Moors' children, Moroni, Demetrius and Chastity.
Martinez, a military lawyer who had three sons and two stepdaughters, was proud of his merged family. He never used the term stepdaughter, his wife of seven years, Kelly, said.
"It was like 'The Brady Bunch,"' she joked after the service.
---
Three Fort Carson soldiers among those killed in helicopter crash
Associated Press
FORT CARSON, Colo. — Three soldiers based at Fort Carson were among 12 Americans killed in a crash of a UH-60 Black Hawk helicopter over the weekend, the Department of Defense announced Tuesday.
Those killed were with the 3rd Armored Cavalry Regiment based at the Army post outside of Colorado Springs. They were identified as: Maj. Douglas A. Labouff, 36, of California; Capt. Michael R. Martinez, 43, of Missouri; and 1st Lt. Joseph D. deMoors, 36, of Jefferson, Ala. Labouff was a military intelligence officer, while Martinez was with the Judge Advocate General's Corps, base spokeswoman Karen Linne said. Hometowns were not released for Labouff or Martinez.
DeMoors was with the regiment's 3rd Squadron.
The Black Hawk, which crashed near the Iraqi town of Tal Afar, belonged to a unit from the Alaska Army National Guard, said Brig. Gen. Craig Christensen of the Alaskan unit.
It was flying soldiers from Mosul to a location near Tal Afar.
The cause of the crash was not immediately known, though Christensen said the weather was "not optimal" at the time it went down.
It was the deadliest helicopter crash in Iraq since about a year ago when a CH-53 Sea Stallion went down in bad weather in western Iraq, killing 31 U.S. service members.