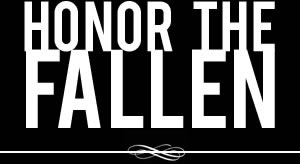 Honoring those who fought and died in Operation Enduring Freedom, Operation Iraqi Freedom and Operation New Dawn
Search Our Database
Army 1st Lt. Michael J. Fasnacht
Died June 8, 2005 Serving During Operation Iraqi Freedom
---
25, of Mankato, Minn.; assigned to the 1st Battalion, 15th Infantry Regiment, 3rd Brigade, 3rd Infantry Division, Fort Benning, Ga.; killed June 8 when an improvised explosive device detonated near his Bradley fighting vehicle in Tikrit, Iraq.
---
Minnesota soldier killed by roadside bomb in Iraq
Associated Press
MANKATO, Minn. — A soldier from southern Minnesota was killed when a roadside bomb hit the truck he was driving while on patrol in Iraq.
First Lt. Michael Fasnacht, 25, of Mankato, was hit by the bomb Wednesday while on patrol in a Bradley fighting vehicle, his family said Thursday. He was stationed near Tikrit in the Sunni Triangle.
"He was in charge of a convoy and their mission was to stop those creating havoc," his mother, Marny Fasnacht, told the Star Tribune. "He was trying to stop them."
She and her husband, Raymond, were awakened Thursday morning by three officers from Fort Snelling who arrived at their home to deliver the news about the fourth eldest of their seven children.
"He believed strongly in what he was doing," Marny Fasnacht said of her son. "He definitely believed that the Iraqi people deserved freedom from tyranny."
The military reported that a soldier was killed in a roadside bombing Wednesday near Adwar, Iraq, 10 miles south of Tikrit.
Fasnacht is the 23rd Minnesotan to die in the Middle East during the Iraq war.
A native of Janesville, he lived with his wife, Tresa, in Mankato. Both graduated from Minnesota State, Mankato. Michael Fasnacht was based out of Fort Benning, Ga. He went into basic training shortly after getting his bachelor's degree in microbiology, his mother said.
He followed the military footsteps of his father, who served in the Army during the Vietnam War era. Michael Fasnacht went into active duty in 2003 and became an Army Ranger a year later, his mother said.
"He was very courageous and heroic," she said. "He was a person who was adamant about defending human rights, and we're extremely proud of him."