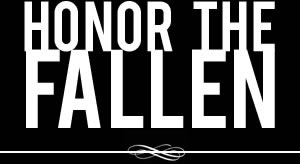 Honoring those who fought and died in Operation Enduring Freedom, Operation Iraqi Freedom and Operation New Dawn
Search Our Database
Army 1st Lt. Neale M. Shank
Died March 31, 2007 Serving During Operation Iraqi Freedom
---
25, of Fort Wayne, Ind.; assigned to the 1st Squadron, 89th Cavalry Regiment, 2nd Brigade Combat Team, 10th Mountain Division, Fort Drum, N.Y.; died March 31 in Baghdad from a non-combat-related incident. His death is under investigation.
---
Family says Fort Drum soldier killed in Iraq
AVILLA, Ind. -- A West Point graduate from northern Indiana who was more than halfway through a yearlong tour of duty in Iraq died there, the Department of Defense confirmed April 2.
Army 1st Lt. Neale Shank, 25, died March 31, but military officials did not provide details about what happened, said his father, Mike Shank.
Shank's death was not related to combat and was being investigated, Department of Defense officials said.
The younger Shank enlisted in the Army after graduating from Fort Wayne's Concordia Lutheran High School in 1999, then was accepted into the U.S. Military Academy, graduating in 2005. He left in July for his assignment in Iraq.
"Neale had a lot of integrity,'' his father said. ``He was well rounded and street wise. We had a long talk before he left. Neale wanted people to know that they (the American military) were doing good things over there.''
Sam Shank, who lives outside Avilla, about 20 miles north of Fort Wayne, kept up with his grandson through the e-mails he sent to family members. The younger Shank had recently switched jobs, which should have taken him from the most dangerous areas, his grandfather said.
``I'm doing OK. I have a couple of hard days ahead,'' an e-mail sent last week said. ``I will talk to you later.''
Shank was involved in the junior ROTC program at Concordia Lutheran and felt strongly about his work in Iraq, ROTC Maj. Tibor Bierbaum said.
``He hoped that he would contribute to those kids growing up in a better environment,'' Bierbaum said.
Shank, who was single, also is survived by his mother, Jackie Strasser, of Fort Wayne; a brother, Luke, a Navy lieutenant stationed in San Diego; and a sister, Naomi, of Fort Wayne.
Shank was the 73rd person from Indiana to have died after being sent to the Mideast since the buildup for the invasion of Iraq began in 2003.
He was assigned to the 1st Squadron, 89th Cavalry Regiment, 2nd Brigade Combat Team, 10th Mountain Division.