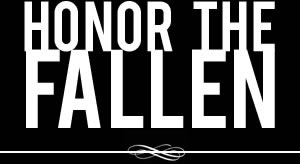 Honoring those who fought and died in Operation Enduring Freedom, Operation Iraqi Freedom and Operation New Dawn
Search Our Database
Army 1st Lt. Robert L. Henderson II
Died April 17, 2004 Serving During Operation Iraqi Freedom
---
33, of Alvaton, Ky.; assigned to Detachment 1, 2123rd Transportation Company, Army National Guard, Owensboro, Ky.; killed April 17 when his convoy tried to avoid an overturned trailer and came under small-arms attack in Diwaniyah, Iraq.
---
Family and friends remember Kentucky guardsman killed in Iraq
By Joe Biesk
Associated Press
BOWLING GREEN, Ky. — First Lt. Robert Henderson II and his wife, Lisa, were expecting their first child in July. Instead, his friends and family held an April 27 memorial service in his honor.
Hundreds of people gathered in Bowling Green to pay Henderson a final visit. Uniformed military personnel came to honor their fallen comrade.
"He's a hero now, but he was a hero and a friend way before this war started," said Jason Brown, one of Henderson's childhood friends. "I have idolized him since I was 4 years old and knew he was better at everything than me."
Henderson was killed during an ambush in southern Iraq on April 17. He was the second member of the Kentucky Army National Guard to die in the war. Sgt. Darrin Potter, a member of the 223rd Military Company in Louisville, died in September in Baghdad.
Lisa Henderson is expecting the couple's first child this summer, said a sister, Melanie Ray of Elizabethtown. Peyton Henderson is due on July 15, she said.
Ray said her sister and Robert Henderson were "made for each other." They had been able to stay in touch since his deployment through letters and e-mails.
While their life together ended prematurely, Ray said she believed that even in death the family would maintain a connection.
"I know he'll look over and protect Lisa and the baby," she said. "He'll be his baby's guardian angel."
Pictures of a happier time — particularly the Hendersons' wedding portrait — were prominent at the memorial.
Robert and Lisa Henderson were married in January 2003. Their wedding picture was positioned to the right of his coffin.
Some who attended wore photo buttons of the wedding portrait, while others wore pictures of Henderson smiling.
In the vestibule — along with other pictures of his childhood — was Henderson's red Lowe's vest. Back home, Henderson was a sales manager at a Lowe's home improvement store.
His co-workers remembered him as a hard worker, committed to doing his job and helping others.
Brown, who grew up next door to Henderson, said it was Henderson who helped him get a job with Lowe's.
Brian Carey, one of Henderson's co-workers at Lowe's, said it was not uncommon for his friend to do a little extra to help people. Even though it wasn't his job, Henderson would round up carts in the parking lot if it needed to be done, Carey said.
"Rob was a very loyal and true person and never backed down from a challenge," Carey said. "He went about his military responsibility the same way."
Henderson, of Alvaton, was 33 when he died.
He was a platoon leader in the Owensboro-based Detachment 1, 2123rd Transportation Company, which hauls heavy equipment, including tanks, armored vehicles, artillery equipment and engineering equipment.
Henderson was leading part of a convoy near Diwaniyah in southern Iraq when the vehicle he was driving was ambushed, Kentucky Adjutant General Donald C. Storm said.
Despite being wounded, Henderson turned his vehicle around and drove to a position where they could return fire and also stop the rest of the convoy from heading into the ambush, Storm said.
His action "probably saved hundreds of lives," Storm said.
Henderson was awarded the Bronze Star and Purple Heart, as well as a Kentucky Distinguished Service Medal.
After an indoor memorial service, Henderson's flag-draped casket was carried outside for a military tribute. Outside, Henderson's immediate family gathered underneath a tent where his widow was presented with the flag from his coffin.
For Henderson to not have died in vain, the United States should stay in Iraq, Storm said later.
"The way we want to honor Robert is to complete the job that he was committed to doing," Storm said.
Henderson's son should be proud of him one day, Storm said.
"He served with honor, he served for us and he served for this great country," he said. "How much more proud can you be than to have a father who laid it all on the line for us?"