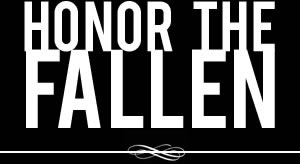 Honoring those who fought and died in Operation Enduring Freedom, Operation Iraqi Freedom and Operation New Dawn
Search Our Database
Army 1st Lt. Ryan D. Rawl
Died June 20, 2012 Serving During Operation Enduring Freedom
---
30, of Lexington, S.C.; assigned to 133rd Military Police Company, 51st Military Police Battalion, Florence, S.C.; died June 20 in Khost, Afghanistan, of wounds caused by small-arms fire and an improvised explosive device. Also killed were Army Sgt. John D. Meador II and Army Sgt. 1st Class Matthew B. Thomas.


---

S.C. Guard names soldiers killed in bomb attack

By Susanne M. Schafer
The Associated Press

COLUMBIA, S.C. — Three South Carolina Army National Guard soldiers were killed and five wounded in an attack by a suicide bomber in Afghanistan on June 20, officials say.

Maj. Gen. Robert Livingston identified the three killed as 1st Lt. Ryan Rawl of Lexington, 30; Sgt. 1st Class Matthew Thomas of Easley, 30; and Spc. John Meador of Columbia, 36.

Livingston, the state's adjutant general, would not identify the five wounded.

The guardsmen were serving with the 133rd Military Police Company, based in Timmonsville. The unit was activated last year and due to return home in August.

"These men died serving their country and I want to express my deepest sympathy and condolences to their families, who are the unsung heroes of our war effort," Livingston said in a statement. "These deaths are grim reminders that our military, to include our South Carolina National Guard, is still in active defense of our country. We are privileged to have such heroes in our midst."

Livingston says the suicide bomber attacked the soldiers in the city of Khost, about 90 miles southeast of Kabul. The attack claimed 21 lives in all. The assailant detonated his explosives in the packed marketplace as he approached Afghan and U.S. soldiers at the traffic control point, said Baryalai Wakman, a spokesman for the Khost provincial government.

Livingston said the deaths were the first connected to a South Carolina Guard unit in Afghanistan since October 2010, when Staff Sgt. Willie Harley of Aiken and Sgt. Luther Rabon Jr. of Lexington died in Paktika province when their vehicle struck a roadside bomb.

Rawl had served with the Richland County Sheriff's Department since 2005, according to Sheriff Leon Lott.

"Rawl was willing to stand up to protect and serve; it was with that same pride he did so in his military uniform. He was an example to men and women who wear the uniform everywhere," Lott said in a statement.

Rawl graduated from The Citadel and worked as a patrolman and later as a resource officer at Crayton Middle School in Columbia.

Livingston said the mission of the South Carolina unit was to train members of the Afghan police.

The unit deployed 170 soldiers to Afghanistan in November 2011.

Livingston said 16 members of the South Carolina National Guard have died in combat operations in Afghanistan and Iraq since 2003.