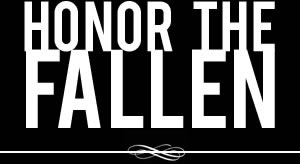 Honoring those who fought and died in Operation Enduring Freedom, Operation Iraqi Freedom and Operation New Dawn
Search Our Database
Army 1st Lt. William E. Emmert
Died February 24, 2009 Serving During Operation Iraqi Freedom
---
36, of Fayetteville, Tenn.; assigned to the 269th Military Police Company, 117th Military Police Battalion, Tennessee National Guard, Murfreesboro, Tenn.; died Feb. 24 in Mosul, Iraq, of wounds sustained when he was shot while participating in a local Iraqi Police function.
---
Soldier shot during Iraqi police function
The Associated Press
A Tennessee National Guard soldier has died after he was shot during a police inspection in Iraq, the Department of Defense reported.
1st Lt. William E. Emmert, 36, of Fayetteville, Tenn., died Tuesday in Mosul, according to a news release. Emmert was a platoon leader assigned to the 269th Military Police Company, 117th Military Police Battalion in Murfreesboro.
In civilian life, he was a special agent with the Tennessee Bureau of Investigation.
Two Iraqi policemen opened fire Tuesday during a U.S. military inspection visit in northern Iraq, killing Emmert and an interpreter in an attack that deepened worries of possible infiltration of security forces battling insurgents in their last major base.
The shooting at a police outpost in Mosul wounded three other U.S. soldiers. It was the fourth attack in the region since late 2007 with suspected links to Iraqi security units, which have struggled to uproot al-Qaida from strongholds in Iraq's third-largest city.
Any serious breaches in the Iraqi force could be a particular blow in the Mosul region — where the U.S. military is light and commanders have been generally unable to spawn the type of tribal militia uprisings that helped break insurgent control in other areas of Iraq.
The military statement gave no other details, saying the attack was under investigation. The two policemen began shooting as the Americans toured an Iraqi police unit guarding a key bridge in Mosul, about 225 miles northwest of Baghdad, police spokesman Brig. Gen. Saeed al-Jubouri said.
The attackers then fled in a car from the headquarters, a collection of concrete towers and bunkers.
Al-Jubouri denied reports that the gunmen could have been insurgents dressed in police uniforms — a tactic used before in suicide bombings and attacks. He identified them as a sergeant major and a rank-and-file officer from Shura, a village about 25 miles south of Mosul.
Iraqi troops were sent to the village, but there was no immediate report the suspects had been located.
"Absolutely these were policeman," al-Jubouri told The Associated Press.
The Mosul area has been the focus of repeated Iraqi-led campaigns to cripple al-Qaida in Iraq and its backers. More than 100 suspects have been rounded up during a crackdown that began last week.
But insurgents remain entrenched and capable of striking back. Mosul also could take on a greater strategic importance under a plan to withdraw most troops from Iraq by August 2010, according to Washington officials who expect President Barack Obama to make the announcement this week.
U.S. and Iraqi forces could press harder to dismantle insurgent networks in Mosul before American backup is gone.
Earlier this month, a suicide car bomber struck a U.S. patrol in Mosul, killing four American soldiers and an Iraqi interpreter in the deadliest single attack against U.S. forces in nine months.
Some attacks may have been inside jobs. On Nov. 25, two U.S. troops — a Marine and a soldier on a transition team working with the Iraqis — were killed when a gunman in an Iraqi army uniform opened fire while they were distributing aid southwest of Mosul.
It remains unclear whether the attacker was a soldier or posing as a serviceman. Earlier that month, on Nov. 12, an Iraqi soldier ambushed U.S. soldiers in a courtyard of an Iraqi military base in an Arab neighborhood in Mosul.
Two Americans were killed and six wounded before the attacker was killed in the gunbattle that followed.
In December 2007, an Iraqi soldier shot and killed a U.S. captain and a sergeant during a joint operation in Mosul.
At least 4,251 members of the U.S. military have died in the Iraq war since it began in March 2003, according to an Associated Press count.
---
Armory to be renamed to honor fallen soldier
The (Murfreesboro) Daily News Journal
MURFREESBORO, Tenn. — The Tennessee National Guard has announced the dedication and renaming of Murfreesboro's National Guard Armory, located on 2350 Armory Drive, in honor of 1st Lt. William Eric Emmert.
The event is scheduled for 2 p.m. May 4.
Emmert, a platoon leader with Murfreesboro's 269th Military Police Company, was killed during combat in Mosul, Iraq, on Feb. 24, 2009, while deployed with the unit in support of Operation Iraqi Freedom.
"We're honored for the opportunity to memorialize Eric in this way," said Capt. Mitch Thompson, the commander of the 269th. "Naming the building after him is a small token of respect we can pay him and his family for making the ultimate sacrifice for his country."
Emmert initially enlisted in the Tennessee National Guard in 1996 as part of the 278th Armored Cavalry Regiment, following five years of active duty service with the U.S. Army where he did tours in Korea, Germany and Cuba.
He was a member of the Murfreesboro unit since January 2006, when he was commissioned as a 2nd lieutenant and assigned to the unit as a platoon leader. During this time, he assisted the City of Gallatin following a tornado that tore through the area in 2006. He also helped secure the U.S.-Mexico border near Yuma, Ariz., during Operation Jump Start.
In November 2008, he deployed to Iraq with the 269th and was tasked with leading police transition teams in the Mosul area, a critical mission within Multi-National Forces–Iraq.
"Eric believed in defending his country and helping those in need," said Staff Sgt. William Broersma, who served with Emmert in the Murfreesboro unit. "He was always the first to volunteer and take on any hardship. His first priority was to always take care of the soldiers he led."
In his civilian career, Emmert was a special agent for the Tennessee Bureau of Investigation.
The new name of the Murfreesboro Armory will be the 1st Lt. William Eric Emmert National Guard Armory. The Armory dedication is open to the public and media.